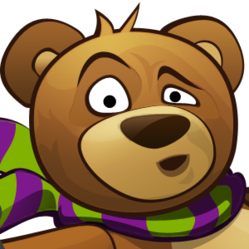 (PRWEB) May 07, 2012
GamerPub.com provides a huge variety of casual games allocated into 19 categories. All the games at http://www.gamerpub.com are accessible in full versions only. Casual games displayed on the portal are free of charge with no time limits.They are available on PC and online.
The website is primarily focused on user convenience. It is designed for accessible functionality and handy navigation. All website content is 100% safe and free form viruses.
What is special about the website, it has its own character – Buddy, a little courageous teddy bear, who has an original, evolving story. Users will have the opportunity to participate in the action as it unfolds playing games and taking part in different contests.
In the near future, the GamesPub team is going to update the game content portal with many more casual games with remarkable features and will also add games on Mac.
GamesPub Ltd. invites all free online and downloadable games fans to share their opinions about the website at http://gamerpub.com/. It is also worth visiting the GamerPub.com Facebook page at http://www.facebook.com/gamerpubcom and Twitter page at https://twitter.com/#!/gamerpubcom in order to discuss the games, follow the company's news, and check out updates and fresh game releases.
About GamesPub Ltd:
GamesPub Ltd is a quickly-developing publisher of free casual games. The company is specifically devoted to providing online and downloadable full version games for free and at the same time is open to collaboration with other game developers and publishers. Casual games on the company's website are notable for addicting gameplay, colourful graphics, and unique features. They are free and safe to play.