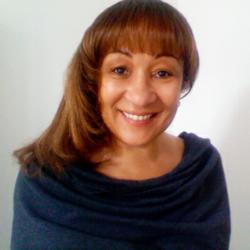 The independent 'People's Network' UmeNow.com is the ethical alternative for anyone who wants to join a social network centered on defending the right to privacy.
Pembroke Pines, Fl (PRWEB) May 05, 2012
The independent 'People's Network' UmeNow.com announced today that it is the ethical alternative for anyone who wants to join a social network centered on defending the right to privacy. "When companies with users in the millions feel free to betray them by agreeing to support surveillance laws like CISPA -- that allow companies to spy on their customers and report what they know to the government, without a proper search warrant or probable cause -- it sends a clear and unambiguous message that the founders and corporate boards of those companies don't give a damn about their customers," stated Evelyn Castillo-Bach, CEO of UmeNow.
Mozilla, the not-for-profit organization that uses a community-based approach to develop and provide the Firefox web browser, issued a statement to Forbes citing its objections to CISPA, stating that it "has a broad and alarming reach that goes far beyond Internet security. The bill infringes on our privacy, includes vague definitions of cybersecurity, and grants immunities to companies and government that are too broad around information misuse." Mozilla is the first major tech company to oppose CISPA.
"CISPA would erode existing legal protections and leave the door wide open for companies to hand over sensitive personal information without a subpoena or warrant, with no rights accorded to the individual to sue the company for wrongfully targeting them for interception, and no right to know that one has been intercepted, stated Castillo-Bach, who also blogs within the In the News section of UmeNow.
About UmeNow.com
UmeNow promotes itself as the "People's Network." It has banned all tracking and all ads.
Features include:
Multiple Walls for friends, families, colleagues and groups.
Private photo gallery.
Love-n-Likes section where members share with each other without friending.
Blog section that permits posting anonymously, with a real name, or a pseudonym.
Option to share blogs with the whole world or friends only.
Ability to edit or delete anything posted, at anytime.
Simple and clear privacy settings.
When something is deleted, the company deletes it forever.
Zero tolerance for cyberbullying.
Zero tolerance for data mining and data brokers.
Zero tolerance for tracking, face recognition technology, and other spy tools.
UmeNow has a 2-tier membership structure. Anyone may join for free and enjoy many of the site features. Free members and subscribed members receive the same level of privacy protection. Premium level members who subscribe for $6.00/ month have access to all site areas.
Evelyn Castillo-Bach is the founder of UmeNow and Collegiate Nation. UmeNow entered into its silent launch in July 2011. Collegiate Nation--also known as GoCNCN.com-- is the first and only private network exclusively for college students. Castillo-Bach was interviewed earlier this year by Miami television to address privacy issues impacting college students.
Both UmeNow.com and Collegiate Nation are known for fiercely protecting the privacy rights of its members. All ads, third party apps and games are banned because they are back doors to tracking and extracting private information. Castillo-Bach earned her M.S. in 1993 from Columbia University Graduate School of Journalism. She has traveled extensively in Ethiopia and in the Balkans, accompanying her Danish husband who is a lawyer.