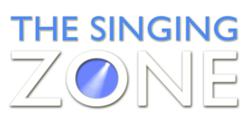 Beverly Hills, CA (PRWEB) May 08, 2012
Los Angeles-based vocal coach, Per Bristow and his website, The Singing Zone, has launched a new newsletter for its members entitled Empowered: Voice, Career & Life. The newsletter offers a more personal way for members to apply what they learn in the Sing with Freedom program, the home study program of the Bristow Voice Method. Through topics that go beyond voice training, readers get a look into the Bristow's philosphies and insight behind the program.
"My goal is to create a place for inspiration, for members to see how what we encounter during the voice lessons really transcends into many arenas of life, to really engage our community on a new level," says Per Bristow.
Topics thus far range from dealing with fear and challenges, to developing confidence, to notions of creativity and innovation all incorporating what students often experience through participation in the online singing lessons. The newsletter contains an introduction, a featured article written by Bristow, and a place where he answers members questions in hopes of helping the group as a whole. There are even inspirational quotes posted in the sidebar.
Empowered: Voice, Career & Life is emailed out to The Singing Zone members and some of the articles are posted on Per Bristow's blog at http://www.PerBristow.com. Clearly the newsletter and articles have proved effective as many members choose to leave comments, actively engaging in and responding to the material. In fact, the material in the newsletter is great for even non-singers as it offers useful insights into life, our habits and behaviors and new ideas of how to deal with them.
Per Bristow is a vocal coach and performance coach based in the Los Angeles, California area. He is the creator of The Bristow Voice Method - the method that for more than 15 years, has empowered thousands of singers and speakers from over 102 nations to repair, build and free their voices, and the home study program of The Bristow Voice Method, Sing with Freedom.
The Bristow Voice Method was born out of Per Bristow's vast experience as a performing musician, singer, actor and athlete, his many years of experience as a teacher and coach, and his depth of knowledge in areas of human anatomy, modern training methods, advanced learning strategies, peak performance psychology, advanced mental training techniques, nutrition and more.