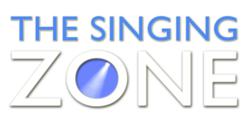 Beverly Hills, CA (PRWEB) May 14, 2012
Los Angeles-based vocal coach, Per Bristow and his Sing with Freedom program has seen a recent significant rise in the number of adult students over the age of 65. Many of these individuals are into their retirement and looking to rekindle previous passions or possibly unexplored ones. They still want to continue to grow and be challenged. The program offers students the opportunity to develop a greater physical awareness of their singing which in turn creates a newfound freedom and confidence.
"I think it is absolutely wonderful that so many seniors have so recently embraced the mindset of wanting to learn and develop and engage in their passions. Singing is indeed for everyone and is such an fantastic activity for us to all engage in whatever age we are at," says Per Bristow.
In fact, retirement and old age can bring with it a newfound freedom in one's schedule to reconnect with a passion or hobby - even to try something for the first time. Now without the same pressures of career and family, it may be possible to explore and continue improving their quality of life in a different way. Many of the elderly students using the Sing with Freedom program are actively involved in singing, mostly through choirs, church organizations or barbershop quartets. The rise in popularity of such groups, and current reality television programs here in and in the UK can also attribute to the rise in senior citizens participating in online singing lessons.
One more long-term elderly student of the Sing with Freedom and who is active in a local choir says he's "been able to sing music that a year ago I could never have done. I have learned to overcome a lot of bad habits I've developed over the last fifty years."
Another more recent student of the Sing with Freedom program, in her 70's says, "the program has inspired me to keep singing despite my many years. The lessons are fun and inspiring."
Additional reviews can be seen at http://www.thesingingzone.com/success-stories.html
The ease of participating in online singing lessons in the comfort and convenience of one's own space and on one's own time is certainly an added bonus as mobility decreases over the years. It also indicates that senior citizens are increasingly tech saavy and able to navigate the internet and all it has to offer. All of this adds up to a demographic of customers ready, able and excited to learn new singing techniques despite any existing social presumptions. The Sing with Freedom program will likely continue its rapid success within this demographic as it continues to offer content which allows its students to grow, have fun and feel more confident regardless of age.
Per Bristow is a vocal coach and performance coach based in the Los Angeles, California area. He is the creator of The Bristow Voice Method - the method that for more than 15 years, has empowered thousands of singers and speakers from over 102 nations to repair, build and free their voices, and the home study program of The Bristow Voice Method, Sing with Freedom.
The Bristow Voice Method was born out of Per Bristow's vast experience as a performing musician, singer, actor and athlete, his many years of experience as a teacher and coach, and his depth of knowledge in areas of human anatomy, modern training methods, advanced learning strategies, peak performance psychology, advanced mental training techniques, nutrition and more.