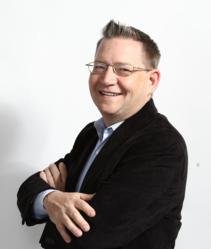 Information products are easy to create and bring real value to the buyer.
Sacramento, CA (PRWEB) May 07, 2012
Award-winning small business author and blogger Karl Palachuk will present "Building Your Information Product Empire" at the 2012 Nonfiction Writers Conference May 18th.
"Information products are a great source of revenue for writers and speakers," says Palachuk. "They are relatively easy to create and bring real value to the buyer."
According to Palachuk, information products are anything that can be downloaded from the Internet and therefore sold and delivered automatically. "We still ship books," he said, "but more and more people just want to download information that can make their business more successful."
Palachuk is the author of nine books, including Relax Focus Succeed: A Guide To Balancing Your Personal and Professional Lives and Being More Successful In Both. His most recent book is Publish Your First Book, available both in paperback and a variety of downloadable formats. Palachuk is an expert in business management for small technology companies. He has produced a wide variety of "information products," which now constitute 70% of his monthly sales.
Palachuk is a technology author, trainer, speaker, and blogger. His "Small Biz Thoughts" blog attracts more than 40,000 visitors a month and has earned him a great deal of recognition in the small business IT community.
"I am very excited to speak at the Nonfiction Writers Conference this year," Palachuk said. "This event is put on by one of the most successful business writers and entrepreneurs I know, and the speakers are absolutely top shelf."
How can authors and speakers start creating information products? Palachuk says the key is to look inside your area of expertise. Handbooks you created for your successful business can become sample handbooks for others. Presentations can become recorded "webinars" or videos. And speeches can become audio downloads.
"Just look around your office," Palachuk encourages writers and authors. "You're an expert at something. Your office is probably filled with things you created to become successful. Share those – for a price – and you have an information product."
About Karl W. Palachuk
Karl Palachuk is the author of nine books, including Managed Services in a Month, Service Agreements for SMB Consultants, and Relax Focus Succeed. He focuses exclusively on small business IT consultants and the channel vendors who support them.
Palachuk has won a number of awards for small business consulting and community development. He has also been honored several times in the managed services community, being named to the "Managed Service Provider 250" and "Small and Medium Business 150" lists every year that they have been published. For more information, see http://blog.smallbizthoughts.com.
About The Nonfiction Writers Conference
The Nonfiction Writers Conference is the first and only online writer's conference for nonfiction authors. It is scheduled May 16-18 and focuses on helping authors write, publish, and promote their nonfiction books.
The 2012 conference features 15 speakers over three days, and all sessions are virtual and conducted via teleseminar. Attendees can dial in with a phone or Skype, and participate in Q&A with the speakers. Recordings and transcripts are also available for this exciting virtual conference. For more information, visit http://www.nonfictionwritersconference.com.
Media Contact:
Karl W. Palachuk
916-248-4301
sales(at)smallbizthoughts(dot)com