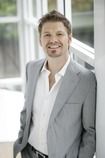 In February this year, at the Business Excellence Forum held on the Gold Coast, two of Blair's clients even received international Business Excellence Awards due to the successes within their businesses.
Gold Coast, QLD (PRWEB) May 07, 2012
ActionCoach, Blair Harding, was recently named the No.1 Business Coach in the world from a list of over 2500 coaches in over 30 different countries. Originally from a humble background, Blair is exceptionally driven, but maintains a down-to-earth approach to business; something that resonates with his clients. His upbringing means he is no stranger to hard work. In fact his first business was spray painting stenciled house numbers on street curbs and selling this service door to door whilst still in school. It was back then that friends and family started asking Blair for help and advice on business. Now he consistently ranks in the top 1% of business coaches globally and has become the only person to ever reach ActionCoach's prestigious Diamond Coach Level within 12 months.
Until recently, Blair was the owner of several multi-million dollar businesses, including a day spa in Brisbane, a luxury mountain retreat overlooking the Gold Coast and a property development company with more than $10million in developments. He has sold all but the mountain retreat and has 'retired' from traditional business – for the second time. Even though he was a self-made multi-millionaire at the age of 26, like most successful entrepreneurs, he couldn't just sit back and relax. Blair's calling to give something back to the business community was too strong and so his love affair with business coaching began.
Blair quickly discovered there were hundreds of business people out there who needed his help. By combining specific training programs with psychological profiling, he was able to achieve amazing results for his clients. In February this year, at the Business Excellence Forum held on the Gold Coast, two of Blair's clients even received international Business Excellence Awards due to the successes within their businesses. The Marble Man received Best Overall Company Under 50 Employees and Retail One Shopfitting was awarded the Entrepreneur of the Year. Both put their success down to Blair's involvement in their businesses.
Upon meeting Blair, Retail One Shopfitting was encouraged to set some lofty goals.
"Since working with Blair in our business we have been able to grow our turnover from $2million to $5.4million and our profitability has increased also," says Mark Teis of Retail One Shopfitting. Amazingly for this company the growth doesn't end there. Blair has constantly pushed this business to aim higher by doing what he calls – 'whatever it takes'. Mark adds that a key goal was to grow the business to the $10million turnover mark at the start of the financial year. "With the systems we have put in place with Blair, we are looking to achieve this goal. We have Blair to thank for much of our success."
Blair believes a business coach is similar to a sporting coach – pushing people to achieve optimum performance, providing support when they are exhausted and teaching them to execute on strategies their competition does not anticipate. Blair tells his clients the truth about their businesses, sometimes even when it difficult to hear. He also listens when his clients talk about their businesses and helps them focus on the main game –much like in sport.
The business coaching industry has exploded globally over the past ten years as many business people realise to be truly successful, you need a coach. "The role of a business coach is to coach business owners to improve their business through guidance, support and encouragement. We help the owners of small and medium sized businesses with their sales, marketing, management, team building and so much more," Blair says. The owners of small to medium sized businesses find it hard enough to keep up the pace with all of the changes and innovations going on in today's modern world, according to Blair, let alone to find the time to devote to sales, marketing, systems, planning and team management, and then to run their businesses as well.
Blair stresses the importance of getting the right coach with the crucial business experience necessary to deliver results. In essence, a good business coach should become a marketing manager, sales director, training co-ordinator, confidant and mentor. "As the world of business moves faster and becomes more competitive, having a business coach is no longer a luxury; it has become a necessity," he adds. "I am trained to not only show businesses how to increase their business revenues and profits, but also how to develop the business so that the owner can work less and relax more."
Through ActionCoach, Blair offers one-to-one and group coaching programs which help business owners focus and dedicate time for achieving measurable results. He works to achieve not only business success with his clients, but change for the better in their lifestyle. This challenges some people to get out of their comfort zone, but ultimately is fundamental for success in business and life. By introducing performance standards and systems, businesses can create a success strategy.
Blair Harding is passionate about the success of business people and uses his own experience in building great businesses to help others achieve their goals. He has risen to the top of the business coaching industry globally and offers a proven formula for success.