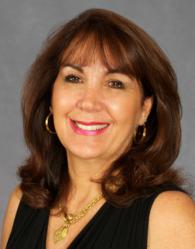 "To have this recognition of my accomplishments in serving Miami is an honor, said Brigitte Respaut Degrave."
Miami, Florida (PRWEB) May 07, 2012
Brigitte Respaut Degrave , of Sterling Equity Realty LLC, has been recognized by the prestigious Institute for Luxury Home Marketing for her recent performance in the million-dollar and above luxury home market within Miami.
"Real Estate professionals who have earned admittance to The Institute's Million Dollar Guild not only have specific upper-tier market knowledge, but they also understand the unique needs of affluent buyers and sellers and recognize the importance of being discreet," said Institute President Laurie Moore-Moore. "Whether you're buying or selling a multimillion dollar property, you can depend upon The Institute's Million Dollar Guild members to have the competencies necessary to help you meet your objectives."
"To have this recognition of my accomplishments in serving Miami is an honor," said Brigitte Respaut-Degrave. "It has strengthened my commitment to the community and its residents."
Members of the Million Dollar Guild are Certified Luxury Home Marketing Specialists (CLHMS) who have documented their success in assisting affluent buyers and sellers with million-dollar properties. The recognition is awarded by the Institute for Luxury Home Marketing which trains real estate agents in the luxury home market and awards international designations to those who meet stringent performance standards.
Brigitte Respaut Degrave has been in the local real estate market since 2009 and specializes in the Miami "Water views properties" market.
With nearly 30 years of experience, Brigitte Respaut- Degrave decided to work in the field of Real Estate. She had a solid background in international business as a French national raised in West Africa. For the past 40 years she has traveled all over the world!! But on a trip to the US, she was fascinated with the American way of life and in 1998 decided to settle down in Miami. For her, Miami was and continues a magnificent city, where people enjoy working and living.
Brigitte first started her business, as an investor, buying and selling properties in France and after that established a real estate business in Miami as a realtor from 2009 under the website: http://www.ofcourseMiami.com. She began by affiliating herself with Keller Williams Realty Inc., and then moved on to Sterling Equity Realty LLC which she found to be more dynamic and better suited to her business needs. Brigitte targets a global clientele and particularly assists Europeans to invest their money in Miami real estate.
Thanks to her professionalism and in-depth knowledge of international business practices, Brigitte has been successful at convincing affluent clients to bring their trade to the United States which has resulted in an inflow of foreign capital.
Brigitte Respaut -Degrave specializes in selling ocean view condos, waterfront houses, and scenic beach properties; and as an experienced person in this field, Brigitte understands the market and help clients to make the right choice. She also helps her clients to rent, manage, and upgrade their properties from a regular home to luxury accommodations! Her work is personalized.
After two years of operating, Brigitte's clientele consists of 100% European cash buyers from all over the world: France, Belgium, Gabon (Africa), Shanghai, Middle East, Switzerland, etc….. Through word of mouth and because of the trust that she seems to inspire with her clients.
Her sales have increased 3 fold, since 2010. She has been able to hire Americans, giving work to contractors and service companies (Management Company, cleaning companies).Which has been extremely satisfying. "I feel that I have shared in the economic recovery of Miami".
In 2010 and 2011 she closed $ 13 Million of cash sales with foreign buyers only!
About The Institute for Luxury Home Marketing - The Institute for Luxury Home Marketing exists to help real estate professionals around the world provide high quality service to buyers and sellers of luxury properties. Institute members have completed special training to build expertise in the marketing of upscale homes and estates and those who meet performance standards may earn the prestigious Certified Luxury Home Marketing Specialist designation. Information and an international membership list can be found at http://www.CLHMS.org. Members are also listed on the Wall Street Journal's http://www.RealEstateJournal.com website.
Contact: Brigitte Respaut Degrave
Real Estate agent
Sterling Equity Realty LLC
927 Lincoln Road #200
Miami, FL, 33154
Telephone: 305-934-2870
Fax:305-454-42-78
Email: ofcoursemiami(at)gmail(dot)com
Web: http://www.ofcoursemiami.com
The Institute for Luxury Home Marketing
1409 South Lamar, Suite #215
Dallas TX75215
214-485-3000