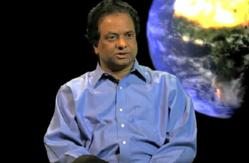 I wake up feeling human again. The quality of sleep is so much deeper and I am more relaxed when I wake up. The 'brain fog' has gone away; I am a much more loving person and can extend love to others more than before.
Scottsdale, AZ (PRWEB) May 06, 2012
Could sleep disorder be inhibiting people from getting the promotion they have been reaching for or simply enjoying the quality of life that people are working so hard to achieve?
According to the National Sleep Foundation, it is recommended that adults get between 7-9 hours of sleep each night, and that 7 out of 10 American adults have trouble falling asleep or staying asleep at night.
Despite these statistics, The National Institute of Health still reports that there are 50-70 million Americans affected by sleep disorders, which may significantly diminish health, alertness and safety. Untreated sleep disorders have been linked to hypertension, heart disease, stroke, depression, diabetes and other chronic diseases.
The Institute of Medicine recently estimated in its report, Sleep Disorders and Sleep Deprivation: An Unmet Public Health Problem, that "hundreds of billions of dollars a year are spent on direct medical costs related to sleep disorders such as doctor visits, hospital services, prescriptions, and over-the-counter medications."
Sleep problems and lack of sleep can affect everything from personal and work productivity to behavioral and relationship problems. In fact, fatigue caused by sleep deprivation costs the U.S. economy a shocking $136 billion per year in health-related lost productivity alone. [1]
So where do the hundreds of thousands of people plagued by Sleep Disorders begin their search to find a solution? After medications fail to provide lasting relief, and alternative approaches such as yoga and meditation do not deliver all desired results, people with sleep disorders are in search of a permanent solution that will allow them to sleep without recurring disturbance, and without the side effects that over the counter or prescription medications may bring.
Several participants in the Trivedi Master Wellness™ programs who have previously suffered from chronic sleep disorders are now claiming that their ability sleep peacefully throughout the night and wakeup feeling rested has been restored, after having received the Energy Transmissions associated with these programs.
The Trivedi Effect™ integrates consciousness with scientific research and aims to vastly improve the human condition. Transmitting energy through mere thought intention, Mr. Trivedi's gifted abilities have been measured, validated and documented in over 4,000 scientific studies and experiments to date, and published in a number of leading international Peer-Reviewed Journals.
The main objective of Mahendra Trivedi is to transform humans' lives for a higher purpose, ultimately bringing happiness to the lives of all people. Over 150,000 people have received Energy Transmissions to date, and thousands of these individuals claim that after their first transmission they are able to reach a state of peaceful sleep, and wake up feeling rested.
Here are some testimonials that illustrate the difference occurring in the lives of many participants of Trivedi's Programs:

"The sleep I do get is deeper than it used to be. My mood is almost always good."
"I noticed a big change in my sleeping habits at the Chicago retreat. I slept no more than 4-6 hours a night for over 20 years. I tried many items, including herbal remedies. Since Chicago, I have been averaging a full 7 hours a night. My focus is much clearer now."
"With seven hours of sleep a night, I feel a deep restfulness and wake up feeling rested and happy. I wake up feeling human again. The quality of sleep is so much deeper and I am more relaxed when I wake up. The "brain fog" has gone away; I am a much more loving person and can extend love to others more than before."
"I sleep very soundly and feel fresh when I awake. My memory is much sharper and I focus on tasks at hand."
"I am getting so much better sleep than before and my energy level is so much better."
If people were told that the negative repercussions in their life resulting from poor sleep might significantly subside or disappear, what would they say? Thousands of skeptics have been freed from their enslaving sleep patterns and are enjoying the life that they have built for themselves.
To learn more about the Trivedi Programs and to begin a journey towards a life of Wellness, please visit our website 1 Ricci, J.A., E. Chee, A.L. Lorandeau, and J. Berger, "Fatigue in the U.S. Workforce: Prevalence and Implications for Lost Productive Work Time," Journal of Occupational and Environmental Medicine 49 (1) (2007): 1–10.