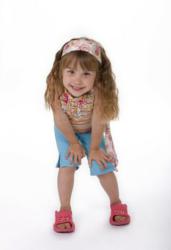 We wanted to dispel some of the myths and dangers behind child modelling
London, UK (PRWEB UK) 6 May 2012
The UK's largest online model agency directory launch their comprehensive free guide to assist aspiring child models and their parents.
With a growing list of children's model agents to choose from, UKMA realise how daunting child modelling can be for parents and their offspring. With a brand new page called 'How to be a Model Guide Child,' they feel they have answered all the questions a parent may have thought of, and some that they may not have yet considered.
'We wanted to dispel some of the myths and dangers behind child modelling,' continues Jim. 'Our team of writers have researched the industry and covered all the complex parts of child modelling. The free guide is written in a very parent friendly manner with all aspects a parent may not have thought about, such as the rules and regulations behind the child licensing laws. We've answered other questions such as if your child is really suitable at all, the temperament and personality traits needed to be successful in modelling for example. It can seem a pretty daunting task when first starting out and we get a lot of emails from parents asking the same questions so we thought it was our duty and also our pleasure, to help out and hopefully cover all aspects of the industry.'
The brand-new guide is the first of many Jim explains. The next to arrive will be all about teen modelling and how to start out but then he promises the adults will get their turn.
'We aim to cover most genres of modelling such as how to become a mature model, or how to become a plus size model. There are so many different types of modelling available to a newbie and each category has its own little hurdles to overcome. We realise an aspiring model may not have even considered taking it up until later in their life and don't know where to start.' He says,' our contribution is to try and cover all the bases and answer questions before they get asked.'
Stevie Lake, Marketing Manager has wanted to tackle the guides due to the growing number of emails the successful website receives daily from concerned parents.' Modelling for teenagers and children is really at its peak at the moment ,' he continues, 'but it is hard for parents to not worry about their offspring. With our 'how to' guides, we hope this will at least be some help for them, hopefully covering all the topics they have thought of, but also uncovering aspects they may not have considered at all such as the strict laws surrounding child modelling and acting.'
The first of the how-to guides are now available totally free of charge on the busy modelling agency website. The team at UKMA promise to upload the next guide over the next couple of weeks.
UK Model Agencies are full to bursting with all the latest advice on child modelling jobs, scams, and general information, so visit http://www.ukmodelagencies.co.uk and keep up to date regularly. Keep your child safe.