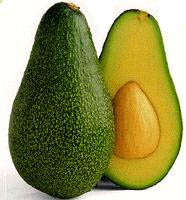 Avocado @ Pomology.org
Bangkok, Thailand (PRWEB) May 07, 2012
As part of its Fruit Crops category, the Fruit Magazine has upgraded its content with information on the cultivation and production of avocados including cultivation, pests and diseases, harvest, postharvest and storage.
The frost-intolerant Avocado (Persea americana, Lauraceae) can commercially be grown only in warm subtropical or tropical climates. Single trees produce about 500 avocados annually which converts to yields averaging seven tonnes per hectare with up to 20 tonnes per hectare in good locations with appropriate management. Such plantations typically grow the cultivar "Hass" which is currently the most common variety worldwide. The climacteric fruits mature when treated with ethylene during controlled atmosphere postharvest storage.
Avocados contain high contents of monounsaturated fat and the fatty alcohol avocadene. An avocado diet can lower blood cholesterol levels and may possess mouth-anticancer activity due to a combination of specific aliphatic acetogenins.
Significant resources in the avocado category include the Avocado Information Home Page which contains a variety of information on avocados including type of fruit and growing conditions. The "Avocado Pest Management Guidelines" of the University of California describe the University of California's official guidelines for pest monitoring techniques, pesticides, and non-pesticide alternatives for managing pests in Avocado. Another popular resource is the History of the California Avocado Tree published by the California Avocado Commission.
Besides links to commercial institutions the Fruit Magazine also features a wide range of scientific information and links to papers, research articles and other scholarly literature on avocado research. This section features resources on the role of ethylene in Avocado fruit development and ripening, the relationship between fruit softening and wall polysaccharides in Avocado and in vitro culture of abscissed immature Avocado embryos which forms the basis for Avocado hybridization programs.
Pomology.org was launched in 1996 and has emerged as a comprehensive aggregator of websites and science references in the applied life science pomology. The site is now under new management and has just been republished.
Users who wish to submit their own or their company's website for inclusion in Pomology.org are welcome to submit their listing through the site. Furthermore, the site maintains a number of RSS feeds which enables users to subscribe to their most favorite topics within the site. For better public exposure Pomology.org also maintains and continuously updates the Twitter account @Pomology_