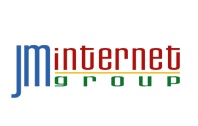 Our latest free social media training seminar identifies ten amazing, free social media tools.
San Francisco, CA (PRWEB) May 06, 2012
The JM Internet Group, http://www.jm-seo.org/, a leading provider of Social Media Training, is excited to announce their upcoming free Social Media Marketing training webinar, entitled "The Top Ten Free Social Media Tools." The free social media training web seminar identifies amazing, free tools that small business marketers can employ to improve their Facebook, Twitter, YouTube, and Google+ marketing as well as their Google Places / Local Search optimization.
"We are really excited about our latest free social media training webinar," explained Jason McDonald, Senior SEO Director. "Small business marketers are eager to know how to use Facebook, Twitter, YouTube, and even Google+ for marketing and with today's tight budgets there is nothing better than free social media marketing tools. Hence, our kickoff webinar explains how to use social media for marketing and do so using free tools!"
For more information on the Social Media training, please go to:

Why Social Media Training Matters for Small Business
Many of today's customers live on the Web. They Facebook. They Twitter. They share videos on YouTube. Many of them are eager to follow their favorite businesses on social media, if those businesses put forth the effort to have interesting, engaging social media pages. In addition, the growing importance of local search such as Google Places, Yelp, and Citysearch makes it ever more crucial that small business cultivate an active and engaged user community. Social media marketing builds on one's SEO (Search Engine Optimization) strategy to encourage prospects to become customers, customers to become fans, and fans to become evangelists.
Secondly, small business today lives on a budget. Social media provides small businesses with the opportunity to engage customers at no or low cost through media like Facebook, Google Places, Twitter, or YouTube. The problem is in training: most businesses just do not know how to leverage social media for free. Understanding the rules of the game will help a business dominate its market niche, as customers move from old platforms like the Yellow Pages or print to new platforms like Google Places, Facebook, Yelp, or Twitter.
Schedule of Training by the JM Internet Group
Social Media Training Classes begin June 27!
Social Media I: Social Media Planning, Facebook, Google+, and LinkedIn
Social Media II: Local Search - Google Places, Yelp, and Review Marketing
Social Media III: Twitter and YouTube
About JM Internet Group
The JM Internet Group provides SEO, Social Media Marketing, and Google AdWords training and courses for busy marketers and businesspeople. Online search engine optimization training helps explain keywords, page tags, link building strategies and other techniques needed to climb to the top of search engine rankings for Google, Yahoo, and Bing. The teaching methodology is hands on, with live examples and discussions, taught from the convenience of each student's computer.
Contact:
JM Internet Group, Media Relations
Web. http://www.jm-seo.org/
Email. jm(dot)internetgroup(at)gmail(dot)com
Tel. +1-510-713-2150