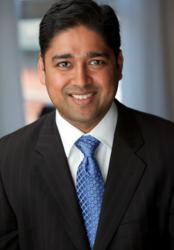 Toronto, ONT & New York, NY (PRWEB) May 08, 2012
InferSystems, the out-of-the-gate frontrunner in the nascent RTB optimization market, has taken a significant step forward in its international deployment, naming former Adnetik global trading head, Sunil Sharma, chief executive officer and establishing a New York City headquarters out of which the interactive vet will execute the company's strategic vision.
Sharma joins Toronto-based InferSystems after building a successful consulting practice around a number of high profile publishers. The experience honed his already formidable understanding of the entire media supply chain and the complex issues faced by advertisers, agencies and publishers. Prior, Sharma built the Adnetik trading desk, which he later helped spin off into an independent company. Prior to Adnetik, he managed global strategy teams at IBM where he leveraged his academic background in math and econometrics to inform product investment and pricing strategies. During his tenure, IBM developed its first large scale, systematic approach to value-based strategic pricing.
"InferSystems' solution is fully developed, tested and deployed and we are fortunate to have a leader like Sunil who not only can oversee our expansion, but whose insights in advanced math and programmatic media buying will drive even better results for our customers," said Ben Mair, InferSystems' president and founder. "The demand for powerful math-based solutions that not only create cost and time efficiencies, but integrate easily into existing platforms with minimal strain on resources is on the rise and InferSystems has focused its efforts on both since its inception."
InferSystems is not a platform, nor does it buy media. Rather, it helps improve the efficacy of existing infrastructure and data investments – in turn increasing eCPMs for publishers and reducing eCPAs for advertisers. Its flagship product, The Infer RTB Optimizer, is a proprietary predictive analytics and decisioning engine that optimizes media campaigns in real time at the impression level. The Optimizer can automatically and continuously learn from the ongoing response experience to maximize targeted reach to identify all possible pockets of performance and automatically create microsegments.
"Adtech companies, to date, have touted math and algorithms that ostensibly deliver efficiency, but in reality they've just been scratching the surface of what's truly possible in programmatic media buying when real advanced math is used," added Sharma. "InferSystems' solution was originally designed for entirely different purposes – like identifying rare and nearly impossible-to-predict events like earthquakes – so finding audiences that will respond favorably is actually one of the easier problems with which it's tasked."
Sharma is the latest addition to a world-class roster of seasoned executive, scientific, mathematical and engineering talent that counts amongst it the former head of Soviet Space Sciences. The team has invested heavily in developing what is widely regarded as the gold standard in applied math solutions.
Closed Sharma, "The easy way to think of InferSystems is we 'optimize optimization.'
We make existing platforms significantly more effective delivering on average 2-10x lift. And rather than using basic arithmetic that results in huge pockets of valuable data going to waste, our world class scientists and mathematicians have spent the last 10 years creating an application of Beysian statistics that makes campaigns and data perform far better."
About InferSystems, Inc.
InferSystems, a Toronto-based company founded in 2009, has developed patent pending technology, based on non-parametric statistics, that enables digital media platforms to offer automatic "data driven" Real-Time Bidding (RTB) Optimization. Platform providers can license the Infer Optimizer to leverage investments in infrastructure and data to reduce the eCPA for advertisers and/or increase eCPM for publishers. InferSystems is privately held and funded and was named one of Canada's Top 20 Most Innovative Tech companies in December, 2011. For more information, please visit http://www.infersystems.com.