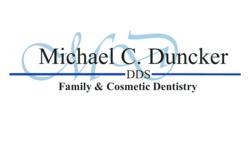 Because it works using laser light technology, there are no scalpels or cutting involved.
Downey, CA (PRWEB) May 06, 2012
Dr. Michael Duncker, a top dentist in Downey, CA, has introduced the revolutionary LANAP Laser Gum Disease Treatment to his practice in an effort to change the negative view towards traditional periodontal disease treatments. Traditional gum disease surgery requires the doctor to cut the gums in order to clean the area and remove the diseased tissue. However, during the procedure, healthy tissue may also be removed thus lowering the gum line. A lowered gum line can result in aesthetic issues for the patient as well as an increased sensitivity to hot or cold foods. After the surgery, patients often describe experiencing moderate to severe pain and discomfort and many require days off of work to recover.
The LANAP procedure is minimally invasive and requires no cutting or sutures like traditional gum surgery. Instead, this periodontal laser surgery zaps away bad bacteria from the gums without harming the healthy tissue. The laser operates at a wavelength that pinpoints the diseased tissue and removes it without harming the gum tissue nearby. And, because it works using laser light technology, there are no scalpels or cutting involved. This means less gum recession and less pain after the surgery than with traditional treatments for gum disease.
Dr. Michael C. Duncker has been practicing dentistry for over 30 years. He graduated with a B.A. from USC and received his dental training from UCLA. Dr. Duncker practices cosmetic, laser surgery, and general dentistry. He is also certified in selective orthodontics.
Visit http://www.DowneyLanap.com or call 562-287-5244 for more information about LANAP Laser Gum Surgery or Dental Implants. Dr. Duncker's office is located at 8500 Florence Avenue, Suite 100 in Downey, CA 90240.