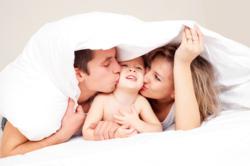 "Funding and support usually stop at the age of eighteen to twenty-two, but autism remains. This is a major challenge for parents and caregivers. "
Washington, DC (PRWEB) May 08, 2012
Autism Today, a leading autism spectrum disorder education and awareness organization, today announced the "National Leadership Autism Conference – Autism Through the Lifespan" which will be coming to Washington, DC and includes many of the top leading autism experts in North America. Speakers from Autism Speaks, the National Institute of Health, Congress, the Administration, and the Center for Disease Control will be presenting at the event. The conference will address solutions through the lifespan for those with autism spectrum disorders and will be held at the Montgomery College's Cultural Arts Center in Silver Spring, Maryland, on Thursday May 31st and Friday June 1st 2012.
"The main focus of our conference is 'Autism Through the Lifespan,' which is a very unique approach to autism and is becoming critical today as the population of children and teens with autism age." said Karen Simmons, Autism Today Founder and mother of a son with autism. "Addressing the lifespan of autism spectrum disorders will be a key component to this year's conference. Funding and support usually stop at the age of eighteen to twenty-two, but autism remains. This is a major challenge for parents and caregivers. "
The conference will provide comprehensive, evidence-based strategies for effective interventions for individuals with autism spectrum disorders, at all ages. The event will bring together some of the most innovative thinking and opinion leaders in the Nation on Autism services and supports to present on the latest models and best practices on autism through the lifespan.
Highlights of the seminar include:

Latest Intervention Techniques
New Methods for Early Identification
School Age Services
Transitions to Adulthood
Adult Services and Supports
Each section will have presentations by recognized national leaders on the subjects and attendees will learn the latest and best practices in service and supports. There will be timely updates from the National Institutes of Health, the United States Congress and the Administration on what they have been doing and have planned for increasing and improving services and supports for individuals with Autism and their families.
"With the staggering increase in autism, it's the parents of children with autism which are most encouraged to attend as the event focuses on the entire lifespan to plan the family's future and obtain information that will be helpful in finding the resources needed for advocacy, education and achieving a better quality of life," said Karen Simmons, Autism Today CEO.
For more information about the seminar and registration, please visit http://www.AutismDC.com.
Media passes and interviews with the experts available upon request.
Autism Today is a leading autism workshop and conference provider in Canada and the United States. The host of well-recognized and well-received conferences and workshops across North America, inviting Dr. Tony Attwood, Maria Bird-West Wheeler, Carol Gray, Nathan Ory, Catherine Faherty, Dr. Temple Grandin, Dr. Barry Prizant, Dr. Stephen Shore, Dr. Jed Baker and other greats to share their wisdom with audiences. These passionate world-class experts provide skill-building opportunities for educators, professionals, parents and people with autism in all areas of the understanding, treatment, and management of autism related disorders.
Contact Name: Susanna Leigh
Company: Autism Today
Phone: 1-888-417-5336
Email: ks(at)autismtoday(dot)com
Website: http://www.autismtoday.com
Twitter: http://www.twitter.com/autismtoday
Facebook: http://www.facebook.com/autismtoday