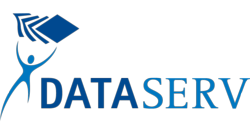 St. Louis, MO (PRWEB) May 07, 2012
DataServ and The Doe Run Company have entered into a new multi-year agreement under which DataServ will provide document and process automation capabilities via its SaaS Purchase-to-Pay (P2P) Solution.
This new relationship will deliver the benefits of AP Automation without the capital expense, IT resources or time associated with a traditional software project. The initialization by DataServ will provide Doe Run with Digital Mailroom, document capture, OCR, on-line workflow processing, managed retention and storage, AutoVouch™ and reporting to enhance their AP process. Integration with PeopleSoft ERP will provide easy user access to all documents.
The solution will provide over 100 Doe Run employees with a simpler, faster email-based approval process, and a managed repository to quickly locate and use relevant documents throughout the full lifecycle including tax and audit functions.
The goals of this project are to reduce non-core activities for AP staff, increase management visibility, improve controls, and take advantage of vendor discount opportunities.
About DataServ
Established in 1994 and located in St. Louis, Missouri, USA, DataServ is a global SaaS provider of document and process automation solutions. Serving organizations worldwide they streamline and lower costs within Accounts Payable via their Purchase-to-Pay (P2P) solution, Accounts Receivable with Quote-to-Cash (Q2C) and Human Resources through Hire-to-Retire (H2R) by capturing documents and data and automating business processes.
About The Doe Run Company
Based in St. Louis, The Doe Run Company is a privately held natural resources company and the largest integrated lead producer in the Western Hemisphere. Dedicated to environmentally responsible mineral and metal production, Doe Run operates the world's largest, single-site lead recycling facility, located in Missouri. The Doe Run Company and its subsidiaries deliver products and services necessary to provide power, protection and convenience. Doe Run has operations in Missouri, Washington and Arizona.
For more information about a DataServ P2P, Q2C or H2R SaaS solution, visit http://www.dataserv.us or contact Jeff Mann, Director of Marketing, at 314.842.1155 ext. 2855.