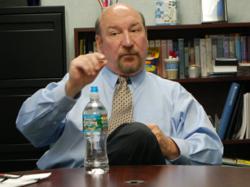 "On Your Way fits nicely with our philosophy of keeping education interactive, lively and straight forward," said Michael Perryman, CEO of Tri-Co Federal Credit Union, Randolph, NJ
Dallas, TX (PRWEB) May 07, 2012
Credit unions in Randolph, NJ; Bridgewater, MA, and Porcupine Plain (Saskatchewan), Canada, have recently selected Dallas-based On Your Way (OYW) as their web portal solution for engaging, educating and retaining Generation Y (ages 18-32) members and prospects.
On Your Way, a fee-based service firm, offers a fresh, comprehensive approach to marketing to young adults. More than 60 credit unions from coast to coast with assets of $24 million to $2 billion now use services from the four-year-old company to reach young adults referred to as GenYs or Millennials. (http://www.info.onyourway.com.)
The newest clients are Tri-Co Federal Credit Union in Randolph, the Bridgewater (MA) Credit Union and Porcupine Credit Union Limited, OYW's third Canadian customer.
"Tri-Co has seen member education as a top priority for years, whether it be for products, services or financial literacy," said Michael R. Prettyman, President and Chief Executive Officer. (http://www.tricofcu.com/) "On Your Way fits nicely with our philosophy of keeping education interactive, lively and straight forward."
Margaret A. Frey, Tri-Co's VP-Lending/Operations and COO, added: "We see Gen Y as our future. We are primarily a teachers' credit union and a SEG-based credit union. However, like a lot of our contemporary institutions, we see an aging membership when we look at our demographics.
"We realized this for years and have been shifting our product and service offerings to attract a younger clientele," Frey emphasized. "Along with e-services to attract younger members, On Your Way did well when tested with our youthful membership base."
Tri-Co has assets of $153.6 million and about 14,000 members, with almost 15% of those ages 14-35 and about 44% of them 55 years or older. Membership is open to students in two of the three counties that Tri-Co serves.
"We are doing better with this age category than our peers, but we are not happy," Prettyman conceded. "There is so much more to do. …we spend a great deal of time in the schools. However, the format and excitement that On Your Way offers really trumps most of the financial literacy courses and curricula out there."
"Our company motto is 'Get there,'" said Jared Cahill, a Co-founding Partner in the financial education website serving credit unions since 2008. "We help credit Unions work smarter, not harder to attract and retain the growing monetary power of this market segment.
"We're educating while communicating in a style that Gen Ys expect and prefer," explained the 31-year financial services veteran. "This population segment is struggling with the current economic climate, student loans and debt, lending and basic financial needs. We reward them for their time, attention and referrals."
"We see On Your Way as helping us convert this (young) demographic to being members," said James C. Dufford, VP-Marketing at Tri-Co. "More importantly, we see On Your Way as being 'sticky,' the kind of service members keep coming back to. So, besides attracting members, we expect it to help maintain the younger member, who will move on if bored or not challenged."
On a week day basis, OYW provides educational articles, an interactive blog and links back to the credit union's main website. It rewards visitors for coming to the site and taking action. Cahill believes the service "can create a larger pool of borrowers and ensure they are familiar and loyal to the credit union before wealth passes to them from their parents."
"According to wealth-watchers, Gen Y is expected to inherit more than $1 trillion by 2030," he explained. "Credit Unions must be more aggressive and better skilled if they are to get their share of these customers and to help them prudently managed their financial assets."
Each OYW client can personalize the site with its own brand colors, logo and customized content. The latter is important, because OYW has discovered that the stake holders for financial literacy are lending departments. Typical weekly maintenance time is less than 30 minutes.
Additionally, through OYW credit unions can cost-effectively offer the award-winning, online, game-based MoneyU course to help improve the financial skills and well-being of their young adult members.
The credit unions can even generate revenue on the course, which takes content relevant to college and high school students and presents it in a dynamic medium to help them become financially skilled and knowledgeable in six to eight hours. (http://www.moneyu.com) Currently, 80% of learners flunk the pretest, but 98% pass the post-test.
On Your way offers a 30-minute, one-on-one, live e-tour of its program with a key partner providing an overview of its program's foremost features. For more info: http://www.info.onyourway.com.
"Gen Y is more mobile, more interactive and more connected than ever before. With the right messages, tools and approaches, credit unions can cost-effectively attract, inform, inspire and reward their young adult members in a sophisticated, 'connected' and personalized approach," Cahill stated.
The consultant believes Gen Yers are eager to learn how C.U. products and services will help them manage their income and assets. They can become loyal members as well as voluntarily recommend their credit union to friends and peers, he contends.
"Experience indicates that time and patience are required to win Gen Y's trust," he observed. "Mere newspaper ads no longer cut it. Targeted direct mail campaigns, opt-in e-mail educational and lifestyle messages and web-based, read-and-reward systems are vital. Once on board, these members prove to be exceptionally loyal."
Gift cards, electronic gear and video game systems comprise OYW rewards. The CU's Gen-Y members receive qualifying points by visiting the website on a regular basis, by referring their friends to the client credit union and by using more of the CU's products and services.
The progressive, fun website has occasional, entertaining videos and takes only minutes to read. Subjects range from "Why am I upside down on my car loan?" to "How to select a wedding planner" to "Should I have a joint account before marriage?" An extensive library of financial topics is available for easy searches.
In addition to assisting with viral marketing campaigns, On Your Way also produces direct mail postcards and in-branch advertising for its clients to help attract member-readers and to remind them of the website.
For More Information or Interviews:
Jared Cahill, Co-founder & Partner, TBA Marketing, LLC, dba On Your Way, Dallas TX, 214- 960-0761
Preston F. Kirk, APR, Kirk Public Relations, Austin, TX, 830-693-4447