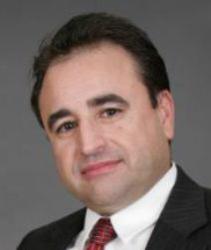 ...Daniel Bax's story is certainly an inspirational one
Toronto (PRWEB) May 07, 2012
Daniel Bax, The Miracle Man, will be a guest on the "Get Hired Fast Track" show on Vokle and will be sharing his remarkable story about overcoming adversity. "Get Hired Fast Track" on Vokle is hosted by Paul Hill, author of The Panic Free Job Search: Unleash the Power of the Web and Social Networking to Get Hired. The show focuses on helping job hunters get hired.
The average unemployed worker has been jobless for over 9 months (40 weeks) and many of these job seekers are finding the job hunt discouraging, frustrating and overwhelming. "Unemployment can be challenging in the best of times but long term unemployment is often psychologically devastating as well as confidence sapping for many affected," said Paul Hill, Job Search Expert, and Chief Instructor at Transition to Hired. "Sometimes a shot in the arm through an inspirational story can be the energy a job seeker needs to get back on track and Daniel Bax's story is certainly an inspirational one." This is truly an exclusive opportunity to meet the "Miracle Man" in a live video streaming question and answer format and be inspired by a truly remarkable life story. "He has touched and moved many lives into purposeful action with his positive and uplifting message and he will inspire job seekers be they employed or unemployed to reach higher," said Hill.
Find out what can be achieved through sheer determination and courage: The Miracle man was on death's door and was revived multiple times. After a prolonged coma, a myriad of medical professionals and specialists informed his family and friends that he would never walk or talk again, he would never eat by himself, never be able to control his bodily functions and would spend his life dependent on others. He defied the odds. He has recently written a book about his experience, soon to be published, titled "The Life of Your Choice: Moving from Oh No to Oh Wow!"
"If you are struggling make sure to attend this show so you can hear and see for yourself how through sheer determination and profound positive attitude Daniel did the impossible and how you can learn from him to dig a little deeper, even though you may be discouraged right now, and finally land that elusive job," Hill said.
The live broadcast can be viewed at Get Hired Fast Track on Vokle on May 9, 2012, at 6:00 p.m. PDT , 9:00 p.m. EDT. A recording will be available after the live broadcast.
About Paul Hill
Paul Hill is the best selling author of the new book, The Panic Free Job Search: Unleash the Power of the Web and Social Networking to Get Hired. He is the Chief Instructor of Transition to Hired a firm that provides job search and career coaching as well as products that facilitate the job search process. For more information please visit http://www.TransitiontoHired.com or contact Paul Hill 1-888-277-8798.
About Daniel Bax
Daniel Bax, The Miracle Man, is a Trauma Recovery Strategist, Speaker and soon to be published author of "The Life of Your Choice: Moving from Oh No to Oh Wow!" For more information, please visit http//:http://www.danielbaxspeaks.ca or call 905-526-9237