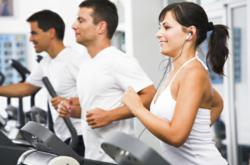 We have always been keen on young people taking an interest in sports...
Basingstoke, UK (PRWEB UK) 8 May 2012
PR for sports companies is taking a change in direction across much of the UK, as schools and educational institutions look to try and encourage more girls into sports related classes and careers. This is why a national sports company and London based educational board have selected a new marketing agency from the Marketing Quotes website, to help adapt the marketing message. This is a bid to encourage more girls to take an interest in sports and physical education, but also to tackle the growing number of obesity cases there are in young people (in particular younger girls).
A spokesperson from the sports business commented, 'We have always been keen on young people taking an interest in sports, however we have found that as entertainment and video games have grown, there is a lessening interest in sports and keeping healthy. We have found that there is a growing epidemic of obesity with young people and in particular young girls, so we have started working with an education group in London to help promote sports for girls to combat the problems that our society is facing. As part of the marketing campaign, we are wanting to promote healthy eating and leading a balanced lifestyle, which kind of fits into what the education system are trying to tackle with pupils diets, school dinners etc. Hopefully we can tackle all these issues through the marketing campaign we have planned as part of the new drive.'
Anne Richards (who works with the marketing agencies at Marketing Quotes) added, 'There does appear to be a growing problem with childhood obesity, which could be blamed on a number of factors (lack of exercise, poor diet, lack of education about health etc.) that combined are causing real problems for the next generation. We are pleased that this is being taken seriously and feel that a strong marketing message to young people should put them on the road to recovery.'
About Marketing Quotes -
Marketing Quotes is a free service to help UK businesses to get free advice and quotes from local PR agencies and marketing agencies that know their industry and market.