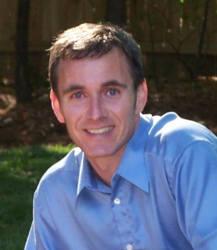 "WellBalance...works with families to teach them how to support their child's efforts and success in weight loss and weight management," commented Dr. Gary Curran
Asheville, NC (PRWEB) May 09, 2012
WellBalance fitness and weight loss camps recently announced the addition of Gary Curran, MD, as Chief Medical Officer. Dr. Curran has successfully started and operated a family practice where emphasis has been paid to helping families instill healthier habits. In his role as Chief Medical Officer, Dr. Curran will advise on the medical data collection from weight loss campers, assist with data analysis, consult on specific camper conditions, and provide insight on WellBalance's fitness and weight loss approach
"Dr. Curran has an exceptional academic pedigree matched with in-depth professional experience helping adolescents and adults make healthier food and activity choices," commented John Gordon, CEO of WellBalance, "We didn't want a researcher without any practical knowledge about the obstacles families face in making fitness and weight loss choices."
Dr. Curran advised and volunteered for many years at innovative diabetes-focused Camp Coqui and has special training in Wilderness Medicine. He received his medical degree from University of Michigan, a Top 5 medical school rated by U.S. News & World Report, and his undergraduate degree from University of Virginia.
"In my practice I see the scope and effects of obesity every day. It's tragic, because by the time they graduate high school, children have already developed the diseases associated with obesity," continued Chief Medical Officer Dr. Curran, "There's a very strong family component,including genetic, environmental, and behavioral factors. Most families have no idea where to begin because there are so many things that need to change."
Dr. Curran's experience in his practice as well as his volunteer work with Camp Coqui demonstrated the efficacy of comprehensive intervention programs like WellBalance weight loss camps.
"It's nearly impossible to change lifestyle factors with a child in their normal family setting," observed Dr. Curran, "WellBalance not only creates the opportunity for kids to totally change their environment and behavior, but it also works with families to teach them how to support their child's efforts and success in weight loss and weight management."
Dr. Curran is a noted and accomplished competitive runner who has won many local and regional races and is an avid hiker and climber as well. He is married with two children and lives in Ashevile, North Carolina.
WellBalance designed the ME Plan to Motivate & Educate on what medical research shows works for sustainable fitness, weight loss, and health success. Founded by professionals and guided by experts who have led some of the largest behavioral health, mental health, and treatment programs in the country, WellBalance is working to become the fitness and weight loss leader with a focus on improving an individual's overall health. WellBalance developed the WellBalance Health Score© to rate a person's overall medical, emotional, and fitness health status as well as show a person's progress towards health norms. WellBalance operates adolescent summer camps, local programs, and fitness programs for adults. For additional information please visit http://www.wellbalance.com or call (800) 975-0435.