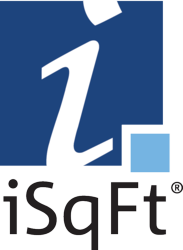 Panattoni has done an analysis to see how having iSqFt has impacted their efficiency and found that they save over 70 hours every week.
Cincinnati, OH (PRWEB) May 08, 2012
iSqFt, the commercial construction industry's leading provider of preconstruction information and online tools, has announced that one of the U.S.'s largest general contractors, Panattoni Construction, has chosen to use iSqFt to help them work more efficiently.
"I have worked with iSqFt before, and I feel it is an invaluable tool, said Chris Forgey, Preconstruction Director for the Healthcare Division of Panattoni Construction.
Like most general contractors, Panattoni Construction has its specialties. "Panattoni offers a diverse background of general contracting, construction management, and design-build experience of industrial, commercial, healthcare, education, retail, and government projects," said Forgey. "Our team's knowledge, skills and experience delivering value has enabled us to enter new markets while retaining and growing our existing client base. On all of our work, our goal is to have a complete understanding of all aspects of a project."
Finding the right service to help Panattoni Construction manage their projects was approached with the same care and consideration as they put into their work. "Even though I'd used iSqFt before," says Forgey, "we looked at 13 to 15 services, but iSqFt was the clear winner. Their Coverage Reports, search engine, and intuitive navigation in iSqFt 10 all contributed to our decision. Just being able to see what project documents our invited vendors have looked at is huge for us."
Forgey says that the company has done an analysis to see how having iSqFt has impacted their efficiency and found that they save over 70 hours every week. "Construction Administrators save about 10 hours per week, Assistant Project Managers about 12 hours, and executive staff about 50 hours" Forgey stated.
Culturally, Panattoni Construction seems to have an advantage in that they readily embrace technology. "We're constantly looking for new and better ways to do our jobs and serve our customers," says Forgey. "That's what iSqFt gives us; it gives us back time and the tools to get the right people in place. That's a big piece of the puzzle for any GC and it's why we chose iSqFt."
About iSqFt
iSqFt is a leading software-as-a-service company, serving the commercial construction industry by offering its subscribers access to a network that connects tens of thousands of general contractors, subcontractors, suppliers, and manufacturers. iSqFt helps its customers thrive by offering the information and tools they need to work more efficiently and profitably.
Founded in 1993 as Construction Software Technologies, Inc., Cincinnati-based iSqFt serves as strategic partner for the Associated General Contractors of America (AGC) and local AGC chapters. iSqFt is also a proud member of the U.S. Green Building Council, and is committed to the practices of sustainable design and construction.
iSqFt has twice been included in Inc. magazine's list of fastest growing private companies, and has been named one of the Business Courier's "Best Places to Work" four consecutive years.
For more information about iSqFt and its applications, visit http://www.isqft.com or follow us on Twitter.
About Panattoni Construction
Panattoni Construction, Inc offers a diverse background of general contracting, construction management and design-build experience of industrial, commercial, healthcare, education, retail and government projects. In the past 5 years, Panattoni has completed more than 75 million SF of new construction work. In its 25 year history, Panattoni has achieved substantial revenue growth. Our client list is perhaps the greatest tribute to the professionalism and per¬formance of the company. We are proud to perform work for owners with whom we have developed lasting relationships, deriving roughly 80% of our work from repeat clients. A privately-held company, Panattoni has worked on projects rang¬ing from $250,000 to $80 million. Our market knowledge throughout the coun¬try allows us to provide our clients with the best building methods and materials available, at a competitive price. Panattoni's overall goal is to provide quality, cost efficient projects that leave a positive experience for our clients