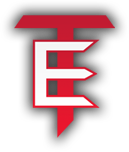 One of the best things about the new website is customers will be able to follow along as we add new services.
Nashville, TN (PRWEB) May 09, 2012
In collusion with the web development team at Horton Group, Taylor Entertainment has launched a newly designed website. As they developed more fun and engaging event planning services Taylor Entertainment realized a need to expand their reach. The new website will be key in helping the entertainment management professionals offer their services to a larger audience.
"There are a number of unique special event and party services we offer, like our Casino Party or Murder Mysteries," stated owner Robert Taylor. "The new website will be a great tool to inform the public about all of our services and provide them with a resource to easily contact us so they can ask question and schedule events."
A big part of creating the more informative marketing website was moving all the previous content into the Drupal content management system. As new services are added to their portfolio Taylor Entertainment can easily update their website to reflect those changes. The Taylor website also includes a newsletter, which will allow customers to receive notifications about new event programs and special offers. The new website also contains links to Taylor Entertainment's social media profiles. All of these changes will be essential in promoting their special event management services throughout the southeast region.
"From a web development standpoint these new features are an important part of increasing your brand recognition, stated Horton account manager Chuck Harter. "Regardless of the product, we live in an age where most consumers do the majority of their shopping on the web. Successful marketing comes down to the whether or not you are going to take advantage of the online resource at your disposal."
Taylor added, "One of the best things about updating the resources on our website is customers will now be able to follow along as we grow. I am excited to see what kind of results will come with these new improvements."
Based out of Nashville, Taylor Entertainment offers planning and management solutions for special events, corporate meetings, and more to customers located all across the southeast. They provide a full array of customizable entertainment activities including: Casino Parties, PopNoggins, Game Shows, and DJ services, as well as managing event decor and lighting.
For more information on all of the event planning options Taylor Entertainment offers contact them at, 615-366-6556.