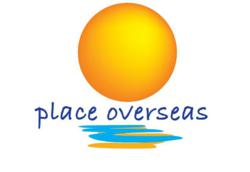 "The long awaited reciprocity law is finally upon us, Turkish property market will now receive yet another mega boost" Cameron Deggin of Place Overseas
London, UK (PRWEB) May 07, 2012
In 2001, Turkish parliament passed foreign nationals real estate purchase law amidst series of measures taken post the currency crash, February 2001, where Turkish Lira lost 45% over hard currencies overnight. Many foreign investors saw their balance sheets devalue overnight and Turkey needed to open up new forms of revenues into the country.
The newly appointed AK Party introduced a series of fiscal and monetary policies after 2001 that not only saw the Turkish Lira stabilize against hard currencies but turned most economic indicators positive within as short as 7 years.
In 2010 and 2011, Turkey recorded in excess of 8%pa GDP growth and IMF expects 6.7%pa on average in 2012 - 2017. Inflation came down from 100% to under 8% in 2011 and bank interest rates gradually pulled down to more manageable levels. With this successful economic backdrop, Turkish real estate market has been attracting unprecedented volume of foreign investors, since 2005 in particular.
The foreign nationals Turkey property purchase law in existence, which will soon be changed in the official gazette, states that nationals of countries with which Turkey has a reciprocity agreement can purchase property in Turkey up to a certain land size. Accordingly citizens of Middle East, GCC, some ex-Soviet Republics, Azarbaijan and Iran can't purchase property or land in Turkey due to lack of reciprocity.
Turkish culture and lifestyle, as a modern and liberal way of Islam, is heavily promoted in the Middle East and GCC. A growing number of Middle East and GCC citizens have been eying up the Turkish real estate market with a view to setting up second homes in Turkey. In addition, very strong growth in Turkish real estate has been attracting 'cash-rich' investors from these countries as well as Azarbaijan, Iran and other non-reciprocal countries.
Currently the only way nationals of non-reciprocal countries can acquire real estate in Turkey is via setting up Turkish limited companies that own the real estate. This is a costly process and has certain tax implications not favoured by investors. In addition, the perceived lack of direct ownership of properties in Turkey has been deterring a great number of would be buyers.
With the Arab Spring and unrest in the Middle East, money flows have turned toward Turkey, the most natural destination, bridge between the East and the West, whose soap operas provide mass entertainment in the Middle East exporting Turkish was of life. Yet, there was still an obstacle to investing in Turkish real estate, the Turkish reciprocity law.
On 7 May 2012, Presidential approval was granted to the new reciprocity law in Turkey. Turkish real estate market is now open to Middle East, GCC, Iran and several others, who could not formerly purchase. Furthermore, the size of land that can be purchased by Foreign Nationals in Turkey has been increased by a former new law issued 5 days prior to 30 hectares (nearly 10 times what it used to be).
So, what does this mean for the Turkish real estate market?
Cameron Deggin of Place Overseas, Turkish property agents, comments "In the Turkish property boom era 2004 - 2008, over 80% of our leads came from the Euro zone. In the past 2 years, although we still generated the same, they only represented around 45% of our total leads. The rest came from the Middle East, GCC and to a lesser extent other non-EU countries. Unfortunately, we could only convert a small proportion of these leads to business due to the fact that the existing law deterred great majority of buyers. We now expect a major 'gold-rush' by Middle East and GCC buyers, these are good times for the Turkish real estate sector and certainly exciting times for us."
Mr. Deggin continues, "we expect a major increase in sales of hotels in Turkey, Istanbul and other major cities to Middle East and GCC nationals. In addition, the south and south west coast of Turkey will attract lifestyle buyers. To give you an example, we recently launched a new project in Akkaya Lake District, quiet nature reserve, and designed the project with potential Middle East and GCC buyers in mind. Interest is exceptionally high."
"We also expect a major increase in land banking activities by foreign buyers and investment funds, particularly along the Mediterranean and Aegean costs of Turkey, where re-zoning is planned. Agricultural land prior to zoning (planning, known as IMAR in Turkish) can be purchased at rather low prices per square metre. However, once news of zoning to be applied in a particular area come out, prices start sharply increasing. There are already certain areas that we know zoning will be applied within the next 2-3 years. Prices are currently low but will go up very soon. We are currently advising our investors to land-bank in such areas" said Mr. Deggin.
"We have been searching for a reputable partner to successfully develop Place Overseas brand in the Middle East. We are very happy and excited to have partnered with Dubai Travel Cafe. We will now be able to share our expertise in the Turkish property market with our Middle East and GCC clients in a more effective and timley manner," said Mr. Deggin.
For further information and assistance, please contact Place Overseas UK head office.