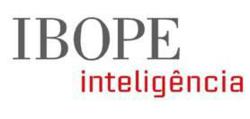 Miami, FL (PRWEB) May 07, 2012
A new and exclusive index of the Brazilian economy, along with a survey of small business owners in Florida, are slated to be released in May courtesy of the Greater Miami Chamber of Commerce through collaboration with IBOPE Inteligência, a premier market research and polling firm.
The Brazilian National Index of Consumer Expectations (BNICE) is a direct look inside the one of the world's fastest growing economic powers, shining a light on the factors which shape Brazil's economy, thus impacting those conducting business in Latin America from the US.
"This index, which includes the voices of about 2,000 Brazilians each month, shows the macro economic factors that influence one of the world's most vibrant economies," said IBOPE Inteligência US CEO Kjell de Orr. "We are proud to be working with the Greater Miami Chamber of Commerce to bring this valuable information to the multitude of businesses that rely on trade with our South American neighbors."
And while it is important to look to South America for economic news, the state of Florida small businesses is the other component to an overall economic picture provided by the Chamber and IBOPE Inteligência. The tracking survey of small business owners gives an impression of what those owners are expecting from the economy in the coming months, and how it may impact their operations in the future.
"This collaboration affords the Chamber strategic insight into two critical sectors of South Florida's economy, international and small business. While economic challenges will indeed remain, the prospect that small businesses are showing momentum in 2012 is an encouraging step," said Greater Miami Chamber of Commerce President/ CEO Barry E. Johnson. "Additionally, the Brazilian index will serve as a resource for companies who may be looking overseas for expansion or trend indicators that may help shape future business."
About the Greater Miami Chamber of Commerce
The Greater Miami Chamber of Commerce is the voice of business in South Florida, representing more than 400,000 employees of member companies. To carry out its mission, the Chamber involves the private sector in community leadership. For more than a century, the Chamber has been widely recognized and respected for its extraordinary record of economic development and community improvement.
The Greater Miami Chamber is a proactive chamber, regularly getting engaged in issues important to its member companies and individuals. Its program of work is organized in five areas: Domestic Business Development, Governmental Affairs, International Business Development, Leadership Programs and Marketing & Member Services. The Chamber is nationally recognized as one of the Top 10 Executive Speaking Forums in America.
For more information about the Greater Miami Chamber of Commerce, visit http://www.greatermiami.com
ABOUT IBOPE Inteligência
IBOPE Inteligência, formerly known as IBOPE Zogby, is a non-partisan, premier global public opinion polling and market research firm that offers timely, accurate results and in-depth analysis and insights. IBOPE Inteligência works with issue experts in a vast array of fields including healthcare, technology, finance, insurance, energy, agriculture, public affairs, and media who offer insightful data analysis and exceptional service to clients in countries throughout the world. IBOPE Inteligência experts analyze data and work with clients to develop and implement new strategies, and offer customized and attractive solutions to challenges our clients face. IBOPE Inteligência is a subsidiary of the IBOPE Group in Sao Paulo, Brazil.
Please visit http://www.ibopeinteligencia.com for more information on IBOPE Inteligência.
About IBOPE Group
IBOPE Group is a Brazilian multinational company specializing in media, market and opinion research with offices in the United States and 14 Latin American countries. Since its founding 70 years ago, it has been providing a wide range of information and studies on media, public opinion, voting patterns, consumption habits, branding and market behavior.
For more information on IBOPE Group, please visit http://www.IBOPE.com.