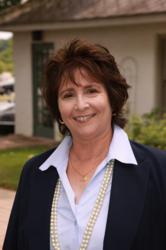 "On behalf of Kairos Counseling Center, we extend our sincere gratitude to the Oakland Counseling Association for recognizing our work with The Counselor of the Year Award." - Liz Grazioli-Talbot
Rochester Hills, Michigan (PRWEB) May 09, 2012
April 30th was a monumental day for Liz Grazioli-Talbot, owner of Kairos Counseling Center, who announced today that she's been recognized with The Counselor of the Year Award from Oakland Counseling Association. This recognition adds to their celebration as Kairos Counseling Center recently celebrated their 1-year anniversary in their new location in Rochester Hills, Michigan on April 1st.
Perfect Timing, Right on Target.
Kairos Counseling Center is owned and operated by Liz Grazioli-Talbot, a Licensed Professional Counselor, L.P.C., and Licensed Clinical Social Worker, L.M.S.W., A.C.S.W. Liz is a member of the American Academy of Certified Social Workers, National Association of Social Workers, Michigan Catholic Guidance Counselors, Michigan Association of College Admissions Counseling, American Association of Christian Counselors and Oakland Counseling Association, where she also serves as a board member.
Liz Grazioli-Talbot has over 26 years of proven experience helping people overcome life's obstacles, discovering the truth about themselves, getting their lives back on track and experiencing the joy of living again with great success.
Discover the Truth. The Right Time for a Big Change.
Kairos Counseling Center believes in helping people on their journey to discovering the truth about themselves – to be the very best that they can be.
They offer a unique approach that's been successfully developed over the years that works. " We create a healthy, safe environment, with a personalized atmosphere, where you can move through a process by taking the time to reflect, know yourself, while moving forward to get beyond your pain." says Grazioli- Talbot.
The Kairos Difference
Founded in 2011 by Liz Grazioli-Talbot and located in Rochester Hills Michigan, Kairos Counseling Center offers a local community feel, with personalized, customized care for adults, couples, teens, children and families. Their office offers clients a professional home-style atmosphere that makes people comfortable, unlike some of the more clinical environments customary in the counseling world. " We don't subscrible to the one size fits all strategy that some other counseling offices offer. Our personalized treatment plans are worked on together with our clients, so they are unique to you, and your personal needs. "- Liz Grazioli-Talbot
Kairos Counseling Center is current in their research techniques, plus they have a great psychological foundation, which is spiritual in nature. Liz Gazioli- Talbot sums it up best. " In a world full of opinions, we always reinforce the truth."
The Counselor of the Year Award recognizes a counseling colleague that has been in the counseling field for any length if time that has made a positive impact on their school, students, parents, staff and/or community. With this recognition, it appears Liz has made an impact.
Upon accepting her award, Liz Grazioli-Talbot, said, "On behalf of Kairos Counseling Center, we extend our sincere gratitude to the Oakland Counseling Association for recognizing our work with The Counselor of the Year Award."
The Oakland Counseling Association is a not-for-profit, professional and educational organization that is dedicated to the growth and enhancement of the counseling profession. Their mission is to enhance the quality of life in Oakland County by promoting the development of professional counselors, advancing the counseling profession and using the profession and practice of counseling to promote respect for human dignity and diversity.
Liz's vision is to help people learn how to overcome life's obstacles, discover the truth about themselves, get their lives back on track and experience the joy of living again."My life is less anxious now, thanks to Liz and her cognitive therapy approach to my problems. Life is enjoyable again!" -an adult. "Through Liz's guidance, our family is functioning much better." - a dad and step-mom. Her vision appears to be working. Kairos Counseling Center has successfully increased their client roster and they are working on new business efforts that are sure to prove even bigger success.
Kairos Counseling Center is serving their growing client base and the community with great results while pursuing new clients with the goal of helping people to start living again. With the new Counselor of the Year Award, Kairos Counseling Center is sure to have even bigger success. Their tagline speaks volumes. "Offering Hope Everyday." With more new clients signing up daily, their tagline appears to be working. They've recently created a dynamic new brand identity campaign, including a new website, http://www.kairoscounselingpllc.com that offers clients a multitude of services, a confidential quiz, plus an impressive list of testimonials from clients who have achieved positive results. Kairos Counseling Center offers affordable rates and financial plans to make you and your family's success a reality, plus day and evening appointments are available for your convenience.
If you'd like more information, or to schedule an appointment that will change your life, please call Liz Grazioli- Talbot in confidence at 1-888-245-3115 or e-mail Liz at info(at)kairoscounselingpllc(dot)com.