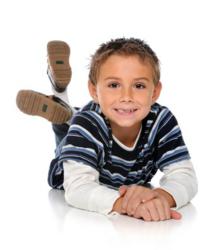 It's all about keeping a child safe.
London, UK (PRWEB UK) 8 May 2012
La Mode London specialise in all sorts of model advice. Child licensing laws need to be learnt, according to the experts.
'It's all about keeping a child safe,' says Helen Smith, director at La Mode London. 'If you want to allow your little one to do modelling, then they must have a licence if they are involved in any type of public performance. Not a lot of parents know this and when they want their child to attend a photo shoot or other modelling job, then they need to have a child performance license - it's the law.'
The company with capital model connections go on to explain that it's not something every parent immediately thinks of.
'Parents of children don't always know the facts and figures behind child modelling simply think they can put their child forward for modelling work as soon as they have their professionally made portfolio created. Fortunately, it's not as easy as that. The law states a license is needed, and the job needs investigating first, to check it won't interfere with schoolwork for example. We dread to think what could happen to some children otherwise, so this license is essential. Child licensing laws need to be learnt and we help any parent with the information if they need it for model application.'
There are three specific reasons a licence is needed say La Mode. 'If you're youngster who has to miss any school then they must have a licence and permission from the school. If you are receiving any payment for work, then again, you must have a licence. Also, if a child is performing more than three days in any six-month period they need a licence.'
Helen reiterates it is for the safety of the child and making sure their education doesn't suffer. The licenses are needed if the child is in school up to and including year 11. Licences are a necessity, but they are also a great way to ensure the child is kept safe whilst they are undertaking any type of modelling or performance, say La Mode.
'We would urge anyone to gain a performance licence if they are serious about their child doing any type of modelling,' says Helen.' There are also rules about a child being accompanied by a registered chaperone at all times, if the parent or full-time carer can't be present.'
In addition to the child themselves having a licence, La Mode explain that the casting director or the performance producer should also have a licence and needs to keep records of the time children arrive and depart, record the time of each meal or rest break on the day of the photo shoot or fashion show. They also need to keep records of the arrangements made for a child's education if this is applicable.
'Child licensing laws should be seen as a good thing, not as a pain,' continues the director.' It's all about keeping your child safe and this should be paramount in any parent's mind.'
La Mode offer ongoing modelling advice with their stunning portfolio service to any potential child model and their parents. Visit http://www.lamodelondon.com for more modelling information.