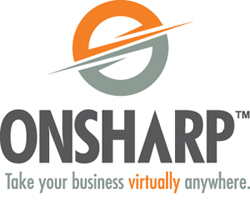 Fargo, ND (PRWEB) May 09, 2012
Get Down to Business 2012 - "Helping businesses reach the next great customer," an action-packed, free business building event will be hosted by Onsharp and Constant Contact on May 21st at the Radisson in Fargo, North Dakota during National Small Business Week.
Events are happening in 50 cities across the nation during May 16th – 25th and features many great speakers and topics. The Fargo, ND event will feature presentations and a panel about:
Proven tips and strategies for reaching the next great customer
How to get existing customers to bring in new ones
How to create engaging marketing campaigns
And answers to any questions from our panelists
The Fargo Radisson is the location of the event beginning at 8:30am with a check-in and networking time starting at 7:45am. Registration is required -- http://events.r20.constantcontact.com/register/event?oeidk=a07e5rfoasxc3f0b38c&llr=c6gn97cab.
Anyone from businesses with many customers to businesses with a need for more will find tons of useful info that will help to boost the bottom line in no time.
About Constant Contact, Inc.
Constant Contact is revolutionizing the success formula for small organizations through affordable, easy-to-use Engagement Marketing™ tools that help create and grow customer relationships.  More than 450,000 small businesses, nonprofits, and associations worldwide rely on Constant Contact to drive ongoing customer dialogs through email marketing, social media marketing, event marketing, and online surveys.  All Constant Contact products come with unrivaled KnowHow, education, and free coaching with a personal touch, including award-winning customer support. 
About Onsharp
Onsharp is an interactive agency that architects, builds, and supports web-based solutions. We're passionate about technology, but not just because we think it's cool. We are experts at helping businesses understand how new technologies and trends can help them meet customer demand while improving productivity. Onsharp strives to create success in the lives of all people, businesses, and communities they serve. For more information about Onsharp, please visit http://www.onsharp.com or call toll-free at 1.866.ONSHARP.