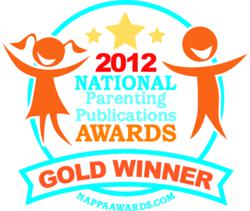 "One reason we never bought a double stroller was how bulky, heavy, and hard to fold they all were but not the Options LT! You get so much in this awesome package! - Double Duty Mommy
Chicago, IL (PRWEB) May 08, 2012
Contours Options LT tandem stroller has been named a 2012 National Parenting Publications Award (NAPPA) Gold winner, recognized for it being more compact and lightweight than many other tandem strollers, all while giving parents the ability to customize the seating options.
Because it folds so easily with both seats on, parents will spend less time folding their stroller and more time with their children. Building upon the positive reviews of the Options line of strollers, the Contours Options LT tandem features our trademark reversible seats, a large storage basket and the ability to fit most infant car seats. For on-the-go parents looking for a customizable tandem stroller, the Contours Options LT provides a lightweight solution and is available in two colors - Crimson Red & Valencia Gold.
NAPPA's independent expert judges and parent testers evaluated hundreds of submissions for their innovation, safety, quality and the degree to which they make parenting easier. After weeks of stringent testing, 25 products were selected to receive the esteemed Gold Award while 41 received Silver and 30 were chosen as Honors.
"Parenting can be challenging and overwhelming with all the distractions that we face today," says Julie Kertes, NAPPA General Manager. "Our winner list cuts through the clutter and hones in on only the best baby gadgets, gear and tools so that parents can make smart choices for their families."
About Contours:
Contours baby products are centered on innovative designs to fit your family's ever changing needs. Our strollers and bassinets strive to make a positive difference in your everyday life, help you embrace the everyday moments with your child, and allow you to give your baby everything. Contours. This baby's got it all.