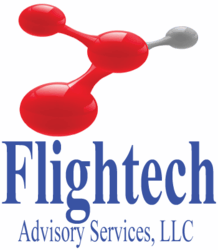 "Proper maintenance care and oversight for an aircraft is the basis for its overall safe, reliable and efficient operation and should never, for any reason be compromised"
Rocky Point, NY (PRWEB) May 09, 2012
Flightech Advisory Services, new company offering first-class assistance to aircraft owners and flight departments announced today their plan to provide unmatched professional maintenance management services. The company is poised to cater to aircraft owners and flight departments that don't want to be burdened by having their own maintenance department or by the cost and hassle of being under contract with a larger management company. Flightech Advisory Services can provide a simple, low cost solution by offering short or long term, customized aircraft maintenance management services to its customers with an emphasis on safety, reliability and retention of asset value.
"Proper maintenance care and oversight for an aircraft is the basis for its overall safe, reliable and efficient operation and should never, for any reason be compromised," said Flightech Advisory Founder and President Jason Figarsky, an accredited aircraft maintenance manager with more than 20 years of varying industry experience. "We can assist the flight crew in the sourcing, scheduling and supervision of all maintenance activities as well as audit all paperwork for proper completion in order to retain asset value and ensure proper compliance with all FAA regulations." According to Figarsky, the company was conceived out of necessity after he witnessed too many aircraft owners being led astray by their pilots and management companies.
Some of Flightech Advisory's professional services include; aircraft maintenance management, logbook audit service, technical evaluation representation, project management, authorized agent service, expert witness, vendor contract negotiation, invoice review, aircraft conformity assistance and flight technician services.
About Jason Figarsky
Flightech Advisory Services founder, Jason Figarsky is highly sought after by the nation's top high-net worth individuals. He has managed aircraft for Fortune 100 companies, Celebrities, Fashion Designers as well as being part of the Hawker 4000 "Entry into Service Team" for the Hawker Beechcraft Corporation and was elected founding Chairman for the NBAA Hawker 4000 Technical Committee. He has held such titles as Director of Maintenance for large aircraft management companies, expertly supervising up to 25 business jets simultaneously. He has also been the General Manager for one of the Northeast's fastest growing certified Repair Stations. With this type of experience, he is keenly aware of what it takes to efficiently manage aircraft maintenance requirements, as well as knowing how to communicate key issues to the ownership and/or flight crew.
For more information, visit http://www.flightechadvisory.com or call 631-566-7212
Contact: info(at)flightechadvisory(dot)com