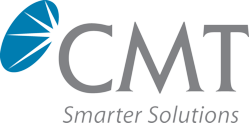 Our new Zen Managed Solutions ... provide cost certainty, decrease risk and free up valuable resources for business growth and increased productivity.
Santa Clara, Calif. (PRWEB) May 08, 2012
Computer Media Technologies (CMT), a leading technology solutions provider based in Santa Clara, Calif., has debuted its new, comprehensive Zen Managed Solutions SM portfolio. Zen Managed Solutions offers customers cost-effective, scalable IT services and hybrid cloud-based solutions for critical business functions such as data management, backup, email archiving, virtualization and messaging.
"Organizations, particularly in the SMB and mid-enterprise space, are confronted with rising IT costs and productivity challenges such as managing and protecting data, meeting increased bandwidth demands and enabling employees to work effectively virtually anytime, anywhere," said CMT CEO Kurt Klein. "Our new Zen Managed Solutions portfolio offers organizations a suite of easy-to-deploy, scalable solutions that provide cost certainty, decrease risk and free up valuable resources for business growth and increased productivity."
CMT is collaborating with industry-leading partners such as Symantec and NetApp to offer the Zen Managed Solutions portfolio, which includes:

Managed and hybrid cloud backup
Messaging and controls
E-discovery and archiving
Malware protection and endpoint security
Virtualization
Infrastructure as a Service
The Zen Managed Solutions services portfolio includes Symantec.cloud, SaaS (Software as a Service) offerings that secure and manage information stored on endpoints and delivered via email, instant messaging and the Web. Symantec.cloud provides essential protection globally while virtually eliminating the need to manage hardware and software on-site, one of the primary benefits of the new Zen Managed Solutions.
"IT managers want to make their transition to the cloud a seamless experience," said John Eldh, Vice President of Channel Sales Americas for Symantec. "So they're seeking scalable, cost-effective solutions that offer speed and flexibility. Not only do Symantec's solutions free up critical time and resources so that organizations can focus on their core business, the industry-leading service level agreements offer reassurance for performance and accuracy."
Zen Managed Solutions are available to customers with the full backing and expertise of CMT's dedicated team. Founded nearly 30 years ago, CMT continues to evolve its solutions and services for customers, from magnetic-tape data storage in its early years to backup and disaster recovery solutions and now on to the next frontier, adding to its core data center enterprise solutions and services with its hybrid cloud-based portfolio, Zen Managed Solutions.
"CMT has continued to grow through the years by being on the leading edge of our industry, responding quickly to customers' ever-changing needs and requirements for high-performing, cost-effective and efficient IT solutions," Klein said. "Technology is rapidly moving toward the cloud, and we created Zen Managed Solutions to help customers take advantage of this dynamic environment while reducing their risk and controlling fluctuating costs associated with self-managed IT environments."
To learn more about Zen Managed Solutions, visit zen.gocmt.com.
About CMT, Inc.
Computer Media Technologies (CMT) provides efficient computing solutions for high-performance data security, storage, virtualization, infrastructure management, managed services and hybrid cloud solutions. The company has nearly 30 years of experience as a supplier of cost-effective services for IT optimization and consolidation. CMT maintains the highest levels of partnership accreditation with the world's leading IT manufacturers, including Symantec, NetApp, Brocade, Quantum, Cisco, VMware, Servertech, and Damac. Corporate headquarters are located at 590 Laurelwood Road, Santa Clara, CA 95054. Visit CMT at gocmt.com, find us on Facebook at facebook.com/gocmt and follow us on Twitter at @gocmt.
# # #