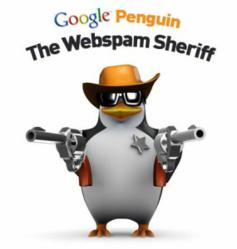 The Penguin update is hitting over optimized websites with building links using 100% keyword anchor text links. Just like the Google Panda, the Penguin update is trying to give credit to websites that are relevant to a certain niche
Hollywood, Florida (PRWEB) May 08, 2012
Online business who have been hit with the Google Panda update have seen their website rankings pretty much become non existent. Years of hard work manipulating the search engines to get their online websites ranked for "money making" keywords have now been flushed down the drain. If that wasn't enough, Google implemented round 2 called Google Penguin to finish up the job.
History always repeats itself, and Google seems to follow this approach as well. Now online business owners who rely on their search engine rankings to keep their online businesses afloat are now trying to figure out why their websites ranking took a turn for the worst.
"With the Penguin update, websites are getting penalized or losing ranking not only for over optimization of their websites but some other factors as well. Websites that have been over optimized to achieve relevancy for certain "money maker" keywords are know getting hit by the Google Penguin update. In the past it was very easy to manipulate the search engines as long as you put the effort in to rank for certain keywords that had a lot of monthly searches and were good converting keywords."
Read more at: micrositemasters.com
A representative from DreamWareEnterprise.com states that website owners will now have to change their link building strategies to earn the right to be viewed as a reliable source in the eyes of Google. Over optimization is just one of the reasons why certain websites lost their rankings but not using naked links can hurt rankings as well.
DreamWareEnterprise.com has been studying the new Google Panda and Penguin updates and have been testing to find out what Google is looking for in a website. They have created a step by step webinar to help online business owners not only get their rankings back in Google but also how to prevent this type of disaster from happening again.
Learn More On How To Recover From The Google Penguin