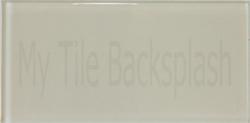 "Glass Tiles are a very popular choice among homeowners today. This is the fastest growing segment of our industry"
Lewis Center, Ohio (PRWEB) May 09, 2012
Leading glass tile supplier My Tile Backsplash is pleased to announce the addition of BELK Glass Tiles to there already vast selection of backsplash material.
The BELK glass subway tiles are priced to compete with ceramic subway tiles. The use of subway tiles has always been a popular choice in kitchen and bath designs. The design on subway tiles originated back in the 1900's when the rectangular shaped was used in the subway systems of New York, hence there name today.
Despite the simplicity of the design, many homeowners have come to love the use of subway tiles throughout their home. During the 1990's is when glass tiles started to become very popular with homeowners and builders alike.
Among the many uses of the glass subway tile, pools, showers and even kitchen backsplashes have been popular choices for the material. Although the 3" x 6" size is the most popular choice for size, the industry has been producing odd sizes like, 4" x 8", 4" x 12" and even a 6" x 12" size is on the market today.
The installation of glass subway tiles is a little trickier than conventional ceramic tile, the end result will give you a more defined and elegant look! The upside also is the maintenance of glass tiles is very low as well.