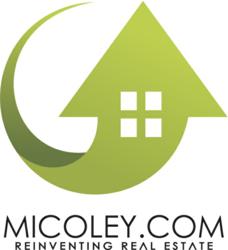 Green Bay, WI (PRWEB) May 08, 2012
The auction will take place from now to June 2, 2012 and will offer a broad assortment of properties located throughout the Midwest, including real estate in Illinois, Michigan, Wisconsin, and Indiana.
This unique auction features a diverse range of properties, including commercial and retail spaces, single family residences, condominiums, duplexes, and residential and commercial land. Over fifty properties will be for sale.
The FDIC chose Micoley Auctions last November to host the Northeast auction. This is the first time the FDIC has offered an online-only real estate auction.
President Wade Micoley looks forward to the upcoming auction. "We are honored to be associated with the first-ever strictly online FDIC real estate auction event. The FDIC has included a wide variety of properties at very attractive pricing, with some assets selling absolute. This unique venue has been developed to make purchasing FDIC assets a simple, enjoyable experience."
The variety of properties is expected to attract buyers nationwide, from first-time home buyers to real estate investors. All are encouraged to view the online auction portfolio at FDICauction.com for attractive prices and exciting investment opportunities.
A specially designed online auction platform will provide all bidders with a convenient and painless bidding experience. The FDIC auction platform is just one part of Micoley Auctions' fresh, new website launched earlier this month.
The properties– available only through this auction– will be online for viewing and bidding at FDICauction.com. Bids can be submitted 24 hours a day, seven days a week.
To facilitate the online auction process, Micoley's trained auction staff will be at hand to answer questions and guide guests through the auction experience. For assistance, those interested are invited to visit FDICauction.com to Live Chat with an auction professional. Alternatively, they may call 888-662-1020.
Micoley Auctions is a project focused auction company that customizes accelerated marketing programs for financial institutions, commercial/corporate clients, and the individual property owner. Micoley Auctions is committed to reinventing real estate.