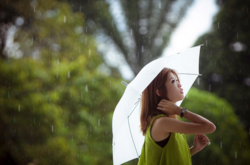 We were thrilled with the quality and quantity of the submissions.
Atlanta, GA (PRWEB) May 08, 2012
This partnered contest received over one thousand entries from students looking for opportunities to improve their photographic skills and increase their exposure. Photographers interested in photography courses joined the Green Photo Contest. To participate in ViewBug's photo competitions, photographers register for free and select a contest to share photos. Entries can be easily shared via email, Facebook, Twitter and more for increased exposure and votes. With ViewBug's photo contests, new talent has the opportunity to be recognized and awarded.
A New York Institute of Photography representative said, "We were thrilled with the quality and quantity of the submissions to our Green Photo Contest. The winning photos were chosen based on a combination of technical skill, uniqueness, and overall appeal. As a photo school, a clear understanding of the technical aspects of photography is important to us. The winning photo had a strong subject and showed brilliant use of lighting. Our Honorable Mentions all thrived in the overall appeal category, taking different approaches to the same theme."
Other aspiring photographers are invited to pursue their photographic dreams with NYIP. All contests are available for Premium Gold members (for less than $5 per month). In addition, ViewBug runs over 50 completely free photo contests with prizes every year.
About ViewBug:
ViewBug is an online photo contest community that provides the opportunity for photographers to share photos with chances to win prizes. With ViewBug, everyone can get an opportunity to be discovered. Unlike other photography competitions, ViewBug makes the photography contests fun and social, by providing prizes by the best brands in the industry and including the most influential photographers as judges. Participants can also help judges select winners with a social media voting tool. ViewBug provides a slick profile to showcase your photos and different memberships to accommodate any type of photographer. A fast-growing company, ViewBug is based in San Diego with business development partners in Las Vegas and San Francisco.