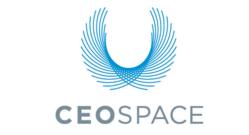 North Bethesda, MD (PRWEB) May 07, 2012
After attending the March networking and educational forum in Las Vegas, Nevada, Susan Scher's world would never be the same. She went there a struggling entrepreneur, ruled by her past; despite the huge potential this intelligent, creative, personable woman knew she had. The networking and business success organization out of Maryland has helped revitalize this creative copywriter's passion and nurtured her growth as an entrepreneur.
Self-doubt, an entrepreneur's greatest challenge, once assured Scher that every business venture she tried, every deal she was in the midst of, would fail. After the remarkable impact of the forum and interacting with instructors and mentors, she walked away able to see beyond the past so that failure was no longer an inevitable result to her success. "I've always known the potential was there, but now I see it as achievable," said Scher, adding, "I'm not afraid all the time anymore." Besides discovering her value in the workforce, she also came away with an additional career path as a speaker.
Les Brown, world-renowned motivational speaker and best-selling author, made a huge impact on this aspiring speaker. Brown and his company are prospectively looking to work with Susan as an editor and writer. Additionally, she credits his partner, Dr. Julie VanPutten, with being the key element to spur the truly life-changing leap that finally broke her free from her fears in business. "The woman who always said she'd blow any opportunity she got is no longer here," said Scher.
The Maryland networking group headed by President Kathie Callahan-Brady, is gaining a reputation that reflects the innovative and creative nature of their members that continues to expand with each featured event. Recently, Les Brown, speaker and communications strategist took the stage at CEO Space Maryland to discuss with members developing an identity of infinite greatness.
"I am amazed and incredibly proud of Susan. She has blossomed within CEO Space and transformed herself by really committing to our educational program. I know this is only the beginning for Susan and her infinite success," said Callahan-Brady.
CEO Space Maryland is quickly gaining traction in the community, setting the standard for quality events with valuable content, utilizing one of the oldest and most extensive networks of CEOs and industry professionals. CEO Maryland is getting ready to ignite their members and community with events featuring the latest information on crowdfunding and secrets to mastering the ultimate SNAP. For more information on CEO Space Maryland, visit: http://ceospacemaryland.com/
About CEO Space -- CEO Space is a lifetime membership organization dedicated to the improvement of individuals. Boasting the world's largest and oldest entrepreneurial system devoted to accomplishment. Since 1990 we have been assisting entrepreneurs develop and grow their businesses by providing World Class business success strategies, networking, education and resources necessary to thrive in business. Fortune 500 trainers network with those just starting out, those who are in early stage and those who are established but need success driven protocols. Successful entrepreneurs and business owners bring their experience to network with those seeking the wisdom of those who have achieved success. CEO Space provides you with what it is you need next. Find out how and visit: http://ceospacemaryland.com/