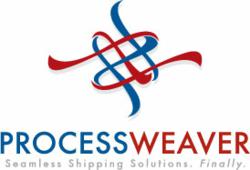 ProcessWeaver team is very excited by this successful achievement. This is a demonstration of our continued commitment to our customers to re-certify our solutions on newer versions of SAP® applications
Santa Clara, CA (PRWEB) May 07, 2012
ProcessWeaver, Inc., today announced that Global Enterprise Centralized Shipping (ECS) solution version 5.1 has achieved SAP certification as powered by the SAP NetWeaver technology platform.
The solution has been proven to integrate with SAP® solutions, providing customers to streamline the multi-carriers (FedEx, UPS, DHL, TNT, Purolator, DPD, Canada Post, DB Schenker, etc.) and multi-mode (Air, Ocean, Rail, & Road) shipping business processes and services in an easy, fast, secure, and reliable manner to address critical business challenges. ECS is a global TMS suite and can be deployed in any customer's environment.
"ProcessWeaver team is very excited by this successful achievement. This is a demonstration of our continued commitment to our customers to re-certify our solutions on newer versions of SAP® applications," said Katelynn Weber, Business Development Manager at ProcessWeaver. "ProcessWeaver Enterprise Centralized Shipping solution complements and extends the functionality of SAP® Applications via ABAP integration. Customers can realize additional time-to-value benefits via rapid deployment of a functionally rich carrier compliance shipping solution and experience immediate return on their investment."
As a result of the certified integration, ProcessWeaver, Inc. now provides complete native transportation management platform with the ability to completely eliminate 3rd party black box systems, custom interfaces, or manual shipping processes in the warehouse. ECS provides a flexible shipping platform that can support existing business processes without compromise. Regardless of the industry or region, ProcessWeaver solutions offer a global shipping process across the enterprise.
In addition, ProcessWeaver has joined the SAP® PartnerEdge™ program as SAP Software Solution Partner. Through the program, partners work closely with SAP to develop and certify the technical integration of their solutions with SAP software. Integrated partner applications extend, complement and add value to SAP solutions, thereby helping mutual customers to successfully meet business needs and drive strong results.
ABOUT PROCESSWEAVER, INC.
ProcessWeaver is the leader in providing the most comprehensive and seamless shipping solutions for customers worldwide. ProcessWeaver solutions work with multiple carriers e.g. FedEx, UPS, DHL, USPS, TNT, Purolator, LTL, TL, FTL, Ocean Freight Carriers, and Freight Forwarders.
ECS is a trademark of ProcessWeaver.
SAP, SAP NetWeaver, PartnerEdge and all SAP logos are trademarks or registered trademarks of SAP AG in Germany and in several other countries.
All other product and service names mentioned herein are the trademarks of their respective owners.
For more information, please contact:
Please visit our website http://www.processweaver.com or email us at info(at)processweaver(dot)com or call us at (888) 932-8373