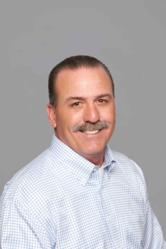 "Now, our industry will be better served" ~ Clayton Brown, International Food Products' CEO
St. Louis, MO (PRWEB) May 08, 2012
International Food Products Corp. announced today that it is introducing food-grade chemicals to its ingredient product line in order to better meet its customers' growing needs.
The new food-grade chemicals include those made by high quality, popular brands including Huntsman, Tate & Lyle, Innophos and Cabot. Until now, food manufacturers and food service companies had to buy their food-grade chemicals from large distributors who do not specialize in the food business.
"Now, our industry will be better served," said Clayton Brown, CEO of International Food Products. "Our customers can make one less vendor call by switching their food-grade chemical purchases to International Food Products. We'll work just as hard to provide the same high-level customer service on their chemical buys as we do on all their sugar, flour, oil and other food ingredient purchases."
Jim Mitchell, Jr., is International Food Products' new Director of Chemical Sales. Formerly President/GM of Mozel, a national chemical distributor and division of Univar USA, Jim has spent the last nine months preparing for today's launch by building International's unique relationships with the most respected food-grade chemical providers in the U.S.
To view International Food Products' list of food-grade chemical products, which includes food additives that preserve flavor, and enhance taste and appearance, please visit http://www.ifpc.com/chemicals.
About International Food Products
International Food Products delivers quality food ingredients and valuable buying advice to ingredient buyers at food manufacturers and food service companies throughout the U.S. Based in Fenton, MO, and in business nearly 40 years, International remains focused on creating long-term relationships with its clients and vendors. For more information, please visit http://www.ifpc.com, or follow on Twitter at http://www.twitter.com/IntlFood.