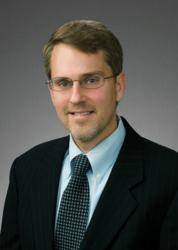 "The Arrayan wind project is testament to that commitment. The project found truly innovative ways of combining the needs of wind generation, Chile's electric system and the international lenders to close a financing of this magnitude."
Houston, Texas (PRWEB) May 07, 2012
As part of Andrews Kurth's long tradition in Latin American energy, Andrews Kurth LLP (Andrews Kurth) served as primary development counsel and primary finance counsel to international energy companies, AEI and Pattern Energy Group LP (Pattern), for the $245 million development and financing of Parque Eólico El Arrayán SpA's 115 MW wind power project. The project, which is located on the Pacific ocean about 250 miles northeast of Santiago, is jointly owned by AEI, Pattern and Antofagasta Minerals SA (AMSA).
International contractor, Skanska Chile S.A., is constructing the project, which is expected to achieve commercial operation in early 2014, and Siemens Energy, Inc. is providing the 50 2.3 megawatt wind turbines for the project. Andrews Kurth advised the sponsors in negotiating and closing the construction and turbine supply contracts, as well as the offtake arrangements for the project, which included a 20-year renewable power sale and energy services agreements with Minera Los Pelambres, a mining company controlled by AMSA, for the sale of energy produced by the project.
Andrews Kurth also counseled the sponsors in the negotiation and close of the cutting-edge finance structure, which included a construction debt financing that converts to a 15-year term loan, a letter of credit facility and a value-added tax finance facility. The construction and term loans were provided in two tranches, one from Denmark's export credit agency, EKF, which provided guaranteed loans through its ELO program, and the second tranche by a consortium of international commercial lenders comprised of The Bank of Tokyo-Mitsubishi UFJ, Ltd., Sumitomo Mitsui Banking Corporation and Crédit Agricole Corporate & Investment Bank. The commercial lenders also provided the letter of credit facility, and Chilean bank Corpbanca provided the value-added tax financing.
"Chile provides a significant renewable energy credit program and has a strong commitment to the development of clean sources of energy to power its growing energy needs," said Andrews Kurth project finance partner, George Humphrey, who led the financing team, as well as the power purchase and offtake negotiations. "The Arrayan wind project is testament to that commitment. The project found truly innovative ways of combining the needs of wind generation, Chile's electric system and the international lenders to close a financing of this magnitude."
Mr. Humphrey is currently working on the development of a Guatemalan wind project, and a number of his U.S. wind clients have become interested in Latin America as the result of the expiring incentives in the United States. He has helped close wind power projects totaling over 1,150MW in the United States and has also advised on thermal and hydro power projects in Bolivia, El Salvador, Guatemala, Honduras, Mexico and Nicaragua.
In addition to George Humphrey, the Andrews Kurth deal team includes, among others, Dahl Thompson, Mark Thurber, Woody Jones, Dan Swendsen and Morgan O'Neill.
About Andrews Kurth LLP
For more than a century, Andrews Kurth has built its practice on the belief that "straight talk is good business." Real answers, clear vision and mutual respect define the firm's relationships with clients, colleagues, communities and employees. With 400 lawyers and offices in Austin, Beijing, Dallas, Houston, London, New York, Research Triangle Park, The Woodlands and Washington, DC, Andrews Kurth represents a wide array of clients in multiple industries. For more information about Andrews Kurth, please visit andrewskurth.com.
# # #