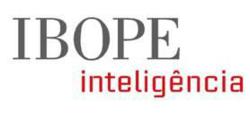 Utica, NY (PRWEB) May 08, 2012
The winners of the summer movie box office sweepstakes may be three reprises of proven hits. The Avengers, Men in Black 3 and Dark Knight Rising are far and away the most looked forward to summer blockbusters, according to a new IBOPE Inteligência survey.
One in three US adults looks forward to the summer movie season (35%). People ages 30-49 appear to be the strongest market for summer movies, as 43% say they look forward to them each year.
In the online survey, respondents were given a list of 13 summer movies and asked to choose the three they most looked forward to seeing. Fresh off its record-breaking opening weekend, The Avengers led with 28%, followed by Men in Black III 21% and The Dark Knight Rises 21%. None of the other choices drew more than 8%.
Theater goers most prefer seeing a highly anticipated summer movie after the busy opening weekend (40%), while 21% will wait for their favorites to be available on DVD, Blu-Ray or steaming. Midnight showings attract 3%, opening day draws 5% and 11% go some other time during the opening weekend.
A total of 58% say they typically see between one and five movies during the summer release season, and 6% view five or more. The most common number of movies people see during this time however is one (16%), two (16%) or three (15%).
IBOPE Inteligência conducted an online survey of 2,063 US adults. The margin of error is +/- 2.2 percentage points. A sampling of IBOPE Inteligência's online panel, which is representative of the adult population of the US, was invited to participate from May 4-7. Slight weights were added to region, party, age, race, religion, gender and education to more accurately reflect the population.
ABOUT IBOPE Inteligência
IBOPE Inteligência, formerly IBOPE Zogby International, is a non-partisan, premier global public opinion polling and market research firm that offers timely, accurate results and in-depth analysis and insights. IBOPE Inteligência works with issue experts in a vast array of fields including healthcare, technology, finance, insurance, energy, agriculture, public affairs, and media who offer insightful data analysis and exceptional service to clients in countries throughout the world. IBOPE Inteligência experts analyze data and work with clients to develop and implement new strategies, and offer customized and attractive solutions to challenges our clients face. IBOPE Inteligência is a subsidiary of the IBOPE Group of Sao Paulo, Brazil.
Please visit http://www.ibopeinteligencia.com for more information on IBOPE Inteligência.
About IBOPE Group
IBOPE Group is a Brazilian multinational company specializing in media, market and opinion research with offices in the United States and 14 Latin American countries. Since its founding 68 years ago, it has been providing a wide range of information and studies on media, public opinion, voting patterns, consumption habits, branding and market behavior.
For more information on IBOPE Group, please visit http://www.IBOPE.com.