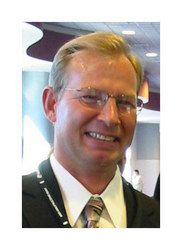 "Greg Boser has had the uncanny ability to stay current with search engine changes over the years," said Pubcon and WebmasterWorld founder and chief executive Brett Tabke.
Austin, TX (PRWEB) May 08, 2012
Pubcon Las Vegas 2012, the premier social media and optimization conference, is happy to announce that longtime search engine optimization (SEO) industry leader Greg Boser, president of BlueGlass Interactive, will speak during its popular and newly-expanded four-track Pubcon Masters Group intensive training program.
Boser, former president and chief executive of online consulting firm 3 Dog Media, began working in the SEO field before the industry had even coined a name for itself, and has worked with Fortune 500 companies and search engine firms. Boser is also a former administrator at WebmasterWorld.com, one of the Web's oldest and most authoritative Web technology message forum communities.
"Greg has had the uncanny ability to stay current with search engine changes over the years," said Pubcon and WebmasterWorld founder and chief executive Brett Tabke.
"What sets Greg apart from his peers is his rare ability to break down complex ideas into easy-to-understand action-oriented items," Tabke added about new Pubcon Masters Group speaker Boser.
Pubcon is thrilled to have Boser, who is also a member of the Pubcon Advisory Board, speak during this year's Pubcon Masters Group training program, a popular exclusive add-on opportunity separate from the Pubcon conference, which offers a complete day of intensely-focused and highly personal learning from major innovators in Pay-Per-Click (PPC) and landing page strategy, corporate in-house SEO, social media marketing (SMM), and organic SEO.
Join Boser as he kicks off an amazing lineup of Pubcon Masters Group speakers including CNN.com search engine optimization (SEO) coordinator Topher Kohan, Atlanta Journal-Constitution SEO manager Allison Fabella, Digitas senior vice president of search strategy Melanie Mitchell, Microsoft senior SEO architect Derrick Wheeler, Internet marketing strategy guru and bestselling author Jeffrey Eisenberg, noted marketing optimization expert and bestselling author and columnist Bryan Eisenberg, bgTheory.com founder and popular Pubcon speaker Brad Geddes, HubSpot.com viral marketing scientist Dan Zarrella, BlitzLocal chief executive and Facebook marketing expert Dennis Yu, AlisonZarrella.com interactive copywriter and social media consultant Alison Zarrella, Trackur chief executive Andy Beal, Joe Laratro, president of Tandem Interactive, MarketMotive.com SEO faculty chair Todd Malicoat, and Michael Gray, president of Atlas Web Service.
The next Pubcon Masters Groups takes place on Monday, October 15 at the Las Vegas Convention Center, the day before the full Pubcon Las Vegas 2012 conference begins. The Pubcon Masters group featuring Boser and others is a separate event from the conference and is available only to those who reserve a space and purchase a stand-alone training day pass or the Pubcon Platinum pass.
Only a limited number of seats are available for the Pubcon Masters Group training program, and during each previous event it has sold out early.
Reserve a place now for Pubcon's all-new Masters Group training program featuring the top PPC, in-house, social media and optimization innovators.
Pubcon Masters Group registration and conference information is available at http://www.pubcon.com/
About Pubcon
Pubcon is a multi-track educational conference hosted by WebmasterWorld. Pubcon, supported by the industry's leading businesses, speakers, exhibitors, and sponsors involved in social media, Internet marketing, search engines, and online advertising, offers an in-depth look at the future of technology presented by the world's top speakers in provocative cutting-edge sessions.
For more information about the conference, contact Brett Tabke at 512-231-8107 or brett at webmasterworld.com.
In the U.K., contact Neil Marshall at 512-231-8107 ext 106 or engine at webmasterworld.com.
For more details about sponsorship and exhibition opportunities, contact Strategic Marketing Director Joseph Morin at 512-231-8107 ext 104 or joe at webmasterworld.com.