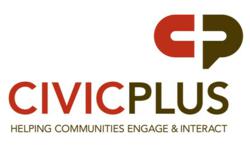 If I got my score and it was only 'Receptive,' I would set a goal to be 'Fully Engaged.'
Manhattan, Kan. (PRWEB) May 08, 2012
Local governments across North America now have a new online tool to help them evaluate the effectiveness of their websites. CivicPlus, the leading developer of comprehensive community engagement websites for local government, designed the free evaluation tool, called Six Stages of Digital Community Engagement, to help municipalities and counties gauge the effectiveness of their current online communications and learn what steps they can take to achieve higher levels of community engagement.
Karen McGrath, senior community relations officer for Castle Rock, Colo., gave the online survey high marks after beta testing it last month. "If I got my score and it was only 'Receptive,' I would set a goal to be 'Fully Engaged.' It's the way the world is going. We need to be fully engaged with our community. And I need to make the most of my budget. Honestly, if I'm going to budget for a website, I want to make the most of that money, and I want to make the most of that website."
CivicPlus Vice President Jesse Manning, noted a common theme among the dozens of conferences held for public information officers, IT professionals and public administrators: citizens everywhere are demanding better engagement with their local governments. "Quantifying a community's level of engagement on the web poses a challenge to government staff," said Manning. "That's where the Six Stages of Digital Community Engagement tool can help. It's a straightforward assessment of how well a local government is engaging citizens via its web-based technology. Then it outlines the steps needed to improve interaction with its citizens."
The 6 Stages of Digital Community Engagement online assessment guides respondents through a series of questions that explore various elements of their government websites, ranging from frequency of content updates to digital communication tools, online services and advanced community engagement portals. When the assessment is completed, information is aggregated and a stage of digital community engagement is assigned. Respondents then receive the following:

a description of the stage their website falls into and whether they ranked at a low, medium or high level within that stage;
an explanation of the accomplishment of mastering that particular stage;
benefits that stage of engagement offers to both citizens and government; and
recommendations on how to reach the next stage of digital community engagement.
For example, a Stage 1 "Static" ranking means a municipality has an official web presence and its most basic information is available online. A Stage 3 "Active" website is one that seeks to provide relevant information to citizens through multiple channels and offers online transactions for citizen convenience. A Stage 6 "Fully Engaged" website virtually empowers citizens to become active participants in government with opportunities to participate in government decision-making and voice their opinions on government issues. View the 6 Stages of Digital Community Engagement.
"We have to look at our websites as our biggest platform for easily creating relationships with our residents," McGrath said. "It has to be easy for us to talk to them, and it has to be easy for residents to find the information they need. It's two-fold."
Manning agrees, "Clearly, citizen expectations have changed and local governments need to rise to those expectations. Champions of digital engagement finally have a comprehensive tool that solidifies the case for investment in civic media, citizen outreach and advanced web-based communication tools."
To participate in the 6 Stages of Digital Community Engagement online assessment, click here or for more information, visit http://www.digitalcommunityengagement.com or call 888.228.2233.
About CivicPlus
Based in Manhattan, KS, CivicPlus has designed more than 1,100 local government websites serving 42 million citizens throughout North America. A recipient of the Center for Digital Government's Best Fit Integrator Award for delivering extraordinary digital solutions to public IT projects, CivicPlus transforms municipal websites into powerful two-way communication platforms that let citizens talk to and participate in local government. In 2012, CivicPlus will invest more than $2 million in products, research and development. The innovative CivicPlus Government Content Management System (GCMS™) now offers more than 60 applications including Citizen Request Tracker, MuniMobile, Facebook and economic development tools. Founded in 2001, CivicPlus was selected by Inc. Magazine as "One of the Fastest-Growing Privately Held Companies in the U.S." in 2011. For more information visit http://www.civicplus.com.
###