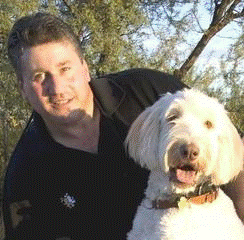 The summer can be brutal on our dogs..
Tucson, AZ (PRWEB) May 14, 2012
The Sonoran desert climate can be tough on dogs, especially during summer, but Tucson dog training specialist Gerard Raneri has released a new guide to help ensure dogs and puppies remain safe and healthy during the summer months.
The desert heat can be very hard on dogs, and Southern Arizona residents may not realize the various risks to their beloved family pets this summer.
The heat can cause dehydration, the sun can burn exposed skin, and hot pavement can burn dog paws. All these risks can lead to unnecessary pain, discomfort and even death.
"The summer can be brutal on our dogs, and it is absolutely vital we remember a few tips to help our furry friends cope with the desert heat," said the dog behavior specialist.
A number of breeds were never intended for desert life, according to the site, and its an owners responsibility to take measures to ensure their pets are hydrated properly and comfortable this summer.
"Remember your dog is wearing a fur coat, proper shade and cool, clean water, are essential. Heat stroke or death can happen incredibly fast in this climate if precautions aren't taken," added Mr. Raneri.
Visitors to the site can review the revealed dog care and training tips for free and are encouraged to call direct to speak with the dog behavior specialist regarding any concerns or behavior issues owners are encountering.
Mr. Raneri specializes in helping owners stop aggressive dog behavior, puppy training, basic obedience and stopping problem behavior. Mr. Raneri offers a lifetime guarantee and comes to your home where your dog learns quickest.
Contact:
Gerard Raneri, Bark Busters Tucson Dog Training.
(520) 440-8848
http://www.dogtrainingtucsonaz.com