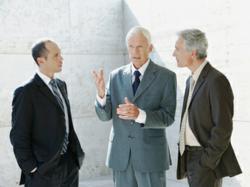 Russia's list is topped by Vladimir Lisin, head of Novolipetsk Iron & Steel ($24 billion), Severstal director Aleksey Mordashov ($18.5 billion), and ONEXIM group president Mikhail Prokhorov ($18 billion).
Hollywood, Florida (PRWEB) May 08, 2012
Moscow has been re-crowned the Billionaire capital of the world, and with good reason. Seventy nine billionaires currently define their place of residence in the capital of Russia. What makes this even more astonishing is that there will be even more billionaires living in Russia in the very near future. Last year, there were only 32 billionaires and 62 almost-billionaires.
One third of all 300 European billionaires, and another 15 people from the world's top 100 fortunes list, currently live in Russia. This is more than anywhere in the world. One of the reason for the increase in billionaires living in the Russian capital is due to the growth in the internet business men of the country. Many of these internet businessmen own shares in Twitter and Facebook.
Alisher Usmanov is the first Russian corporate leader who bet and scored on internet companies not related to his core industry. While other Russians like Vladimir Lisin and Severstal's owner Alexey Mordashov incurred losses as metal prices fell last year.
"We saw the potential in internet companies a few years ago and it was then that we began to invest in such private companies as Facebook, Groupon, Zynga and others."
Read more at: rt.com/business
A representative from BillionairesBunker.com states that not only is Russia the billionaire capital of the world but is also home to Maxim Nogotkov the 13th youngest billionaires well. Nogotov
is a ripe old age of 35 and is the founder of Svyaznoy Bank and the founder of 2nd largest cell phone retailer Svyaznoy.
As time goes on their will be even more billionaires who will be calling Russia their home. There are 62 millionaires residing in Russia and are on the verge of achieving the title of "Billionaire."
This time next year, the billionaire count could even double.
Read more at BillionairesBunker.com