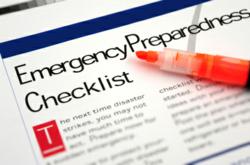 Brentwood, TN (PRWEB) May 10, 2012
A majority of citizens know what an AED (automated external defibrillator) does, and recognize them when they are present. However, reports obtained by CBC News from Health Canada revealed highlights why simply purchasing an AED is not enough to protect a sudden cardiac arrest victim. Documents between 2007 and January 2012 showed that of the 562 reported incidents involving a defibrillator, the device would not power on (or powered off unexpectedly) 102 times. Nine of the victims died.
While no one knows if the patients would have survived with a fully functional AED, this figure is astounding. Businesses, schools, individuals and other organizations are making the all-important decision to purchase an AED, but fail to adequately maintain the device.
Forty-six U.S. states require AED owners to have an AED Program in place to maintain the AED and to be eligible for the Good Samaritan Act. AED management programs cost as little as $99 per year and assist the AED's owner with manufacturer updates, software upgrades, battery and pad expiration reminders, monthly reminders to visually inspect the AED, and more. It is AED.com's opinion that these services are an essential piece of the total AED solution that could save a life. There are several solutions being offered by different companies, but AED.com recommends En-Pro, which is the only company that guarantees compliance with state and local laws. Each state has a different set of requirements to be covered under the Good Samaritan Act, which protects an AED owner and user from wrongful death liability if all requirements are satisfied.
AED.com president, Matt Spencer, says, "We feel that most customers that have toiled with the decision to purchase an AED are hesitant to purchase the program management because they view it as a bad deal. Some may see it as the equivalent of an extended warranty that may be an additional 25% of the AED's purchase price. What we must communicate is that the program management is not an add-on; it is required by the state."
Spencer goes on to say, "Essentially, purchasing an AED without the program management is like purchasing a car with no intention of ever changing the oil. At some point, that vehicle is going to fail when needed. AEDs are machines, and machines need to be maintained to perform, especially ones that could save a life."
AED.com is a Brentwood, TN based provider of AEDs and accessories. Founded in 1999, AED.com has over 20,000 customers in all 50 U.S. states and 35 countries worldwide.
For more information, please visit http://www.aed.com/.