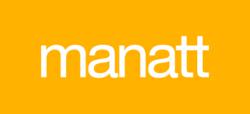 (PRWEB) May 10, 2012
The national Advertising, Marketing & Media practice of Manatt, Phelps & Phillips, LLP, has been named a finalist for the Chambers USA 2012 Awards for Excellence. The awards honor outstanding law firms and lawyers across the United States, reflecting "both preeminence in key practice areas and achievements over the last 12 months." The awards are based on research conducted by Chambers & Partners for the upcoming 2012 edition of its publication Chambers USA: America's Leading Lawyers for Business. Manatt is one of six finalists named on March 20. The awards ceremony will be held on June 7 in New York, NY.
About Manatt, Phelps & Phillips, LLP
Manatt, Phelps & Phillips, LLP, is one of the nation's leading law firms, with offices strategically located in California (Los Angeles, Orange County, Palo Alto, San Francisco and Sacramento), New York (New York City and Albany) and Washington, D.C. The firm represents a sophisticated client base – including Fortune 500, middle-market and emerging companies – across a range of practice areas and industry sectors.