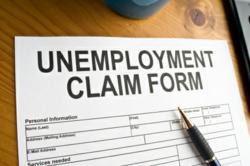 Years of high unemployment have brought the issue of unemployment benefits fraud to the forefront, and it has resulted in the identification of millions of dollars of fraudulent benefits that were being paid out.
Santa Barbara, CA (PRWEB) May 08, 2012
Unemployment Services Trust (UST) has found that several states are making increasingly successful moves to crack down on beneficiaries filing and receiving improper unemployment claims. With fraudulent unemployment claims topping nearly $17 billion in 2011, the Department of Labor has estimated that over the past three years all 50 states and the District of Columbia have on average paid more than 12% of unemployment claims in error.
Although states pay out unemployment benefits, employers pay the cost when their tax dollars go into the pooled state unemployment fund (most states do not tax individuals for unemployment). Not-for-profit employers with 501(c)(3) status should be especially wary of the recent erroneous payments. Because they are the only employer-type with the ability to opt out of the state unemployment tax system, they can potentially avert the higher taxes resulting from overpayments—an option becoming more attractive to many nonprofits.
In Louisiana, where almost 44% of unemployment claims filed are improper or fraudulent, the lack of successful fraud prevention has cost employers almost $517 million in the past three years. In Massachusetts, where the improper payment rate is only 5.06%, employers lost almost $330 million they could have spent on developing their programs and services to boost the economy instead.
Now states like Georgia, Maine, South Carolina, North Carolina, Rhode Island, Idaho, and Connecticut are examining their own unemployment benefit processes after local businesses—which can't afford to foot the states' continued oversight—have begun asking hard questions about the state controlled processes.
For many nonprofits, the changes are still not enough.
"For years Connecticut, like many states, gave the benefit of the doubt to employees and had little focus on preventing fraud," said Karen Maciorowski, Chief Operating Officer of the Connecticut Association of Nonprofits which provides support, education, advocacy and collaboration to nonprofits throughout Connecticut. "But years of high unemployment have brought the issue to the forefront, and it has resulted in the identification of millions of dollars of fraudulent benefits that were being paid out." In Connecticut, it has been estimated that more than $162 million in unemployment claims were improperly paid out over the past 3 years.
"Nonprofits that have not yet opted out of the state UI system have been helping to pay for this tremendous loss," Maciorowski said. "It's great that the state is taking action, but nonprofits should know they also have another option in opting out of their state system and avoiding overpayments by joining a trust like UST."
"In 2011, the partnership UST has with its UI Claims Administrator, TALX, saved members $1.8 million in state errors alone, which directly translated to more resources for our 501(c)(3) members," said Donna Groh, Executive Director of UST. "Each year we dedicate ourselves to ensuring our members aren't overpaying for improper or fraudulent unemployment claims. When we do find false and contestable claims, we help our nonprofit members walk step-by-step through the claims hearing process, offering them invaluable HR training and support to help them ensure the majority of their budget is going toward helping those they serve."
Founded by nonprofits, for nonprofits, UST is the largest unemployment trust in the nation, providing a safe, cost-effective alternative to paying state unemployment taxes. Partnering with TALX, the nation's largest HR, payroll, and workforce solutions provider, UST regularly saves nonprofit members money through dedicated oversight and unemployment cost management. Visit http://www.ChooseUST.org to request a savings evaluation and find out whether opting out of the state UI system is right for your 501(c)(3).