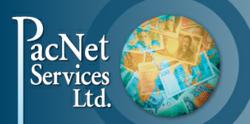 Companies came together from around the world, contributing their positive energy to create an environment where international marketers can get down to brass tacks and get things done
Vancouver, BC (PRWEB) May 07, 2012
Networking DM 2012 took place this past week from April 30 to May 3rd in Whistler, British Columbia. The spectacular mountain setting was the backdrop to three days of focused networking as B2C marketers from around the world converged on the village. For the second year in a row, the well attended event attracted key marketers and suppliers from Europe, North America, Asia and Africa, each ready to create new business opportunities, share challenges and solutions, and make things happen.
The event signals a strong year ahead for the DM industry. PacNet Services, an international payment processing company that co-sponsored the event, refutes any suggestion that DM is on its way out. "Direct marketing is a relevant and effective means of reaching customers" notes Renée Frappier, Director of Marketing for PacNet Services, "The turn out alone says volumes about the dynamic, robust nature of the industry. DM is a responsive genre, always ready to innovate to meet current needs. Whether our clients rely solely on mail, or reach their customers using a mix of direct response strategies, we will continue to serve the payment processing needs of international direct marketers for many years to come".
The Networking DM concept was born out of a desire to create a venue where international marketers and suppliers could come together in a relaxed, unstructured environment, without the usual distractions associated with big urban centres, tradeshows, and multiple agendas. Networking DM delivered on that promise and more, with record attendance and a relaxed framework of parties, adventures and educational events that allowed participants to truly focus on the task at hand without competing agendas. "There was a marked difference in the style and flavor of my meetings at Networking DM", observes Brendan Mahar, VP of Business Development for PacNet, "Whereas in traditional tradeshows I'm being pulled in different directions, Networking DM sets the scene for attendees to approach each other from a more relaxed place. Despite the fact there were close to 100 people on my meeting list, there was plenty of time to connect with everyone over three days. We weren't rushed and we weren't stressed. I have to say that my meetings were both enjoyable and highly productive. I'm already looking forward to next year".
Plans are already in the works for Networking 2013. "It's clear that Networking DM answers a real need in the industry", says Frappier, "We received stellar reviews from every attendee and we are already on board to sponsor again next year. Companies came together from around the world, contributing their positive energy to create an environment where international marketers can get down to brass tacks and get things done".
About PacNet:
PacNet Services is an international payment processing company with representation on six continents. PacNet offers a diverse range of both traditional and electronic payment services for e-commerce, direct mailers, publishers and more. Some of the payment facilities offered by PacNet include credit card processing in 130 currencies, direct debit, EFT, ACH, check processing and bank transfer collection from the US, UK and around the world. PacNet also initiates outgoing payments by check and EFT for refunds, rebates, commissions and royalties in both major and developing markets around the globe.