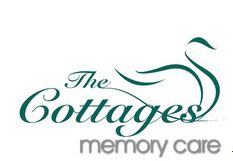 Shawano, WI (PRWEB) May 09, 2012
The Cottages Investment Group LLC introduces their second development project , The Cottages Memory Care, to break ground May 9, 2012, focusing on the growing population of those suffering from memory loss and forms of dementia. John Olson, of WM Development, has designed Shawano's first assisted living facility focusing on memory care. Licensed as a Community Based Residential Facility (CBRF), the Cottages Memory Care will be located next to the Cottages first assisted living building, The Cottages on Golden Pond, 103 Madison Way in Shawano, WI. Although they will offer only 14 private rooms, the staffing will be the same as their 33 unit assisted living facility, assuring the residents of the Memory Care will have the specialized care and attention needed 24/7. The new business will bring 15-20 new jobs to Shawano County.
Although a diagnosis of a dementia, such as Alzheimer disease, is not a prerequisite to live there, The Cottages staff will be fully trained as Dementia Care Specialists under the direction of the Brandon Erkkila, Professional Education Coordinator with the Alzheimer's Association Greater Wisconsin Chapter. Brandon has been instrumental in his encouragement for The Cottages to move forward with this new design and development. Brandon states in regards to The Cottages project, "Shawano county has an estimated population of 1108 people with dementia over the age of 65. I am very excited to see this little seed of an idea grow into a beautiful and well run memory care facility. I'm also very confident once people see what you are offering it will take off. It will be a nice breath of fresh air for the community."
The Cottages Memory Care assisted living will be a secured building to emphasize freedom with no need for wanderguard bracelets or anklets. Dignity and excellence of care will be priority, as has already been demonstrated in the Cottages Investment Group's first venture, The Cottages on Golden Pond Residential Care Apartment Complex, also located in Shawano. Cara Peterson, General Manager of The Cottages Investment Group, is responsible for start up and ongoing operations of both facilities. "Our staff take pride in the reputation they have built for The Cottages of Shawano. We all do this for one reason. To make life healthier and better for the elderly and their families in our community. Our Tenants and their children trust us to provide the best care possible. And we do a very good job at that."
"Expanding our business to include a home environment for those with memory loss, gives us the opportunity to provide a much needed understanding of the care required for elderly, and their families, who live with this issue. One of our goals of bringing The Cottages Memory Care to this community is to provide not only specialized care for those with Alzheimer's disease, but to educate families on how to come to terms with living in the world of memory loss. It cannot be cured, but we can learn to make that person's life meaningful and add a touch of happiness. We want to help families find more meaningful moments when visiting by taking over the day to day caregiving responsibilities and health monitoring that sometimes can be overwhelming. I know we can do that, and do it very well."
"Alzheimer's has touched our families, like it has so many others, and it makes this project even more important. I am very proud to expand into this area of healthcare for Shawano County. Working closely with the area chapter of The Alzheimer's Association will keep us on the forefront of new treatments and techniques in serving our residents and their families."
The Cottages Memory Care can admit anyone 55 and older with a need for assisted living, but primary focus is on those with memory loss, whether it be from a stroke or disease, or diagnosed with a dementia such as Alzheimer's Disease. The Cottages will also be able to assist families with short term stay rehab for strengthening or continued therapy following a hospital or nursing home stay. All care and medication management is supervised and directed by licensed professionals. In - house therapy and hospice services will be offered through local home health and hospice companies of the resident or families choosing.
Construction of the new building is scheduled for completion in September. Prior to opening, information on The Cottages Memory Care facility available by calling 866-477-3838, visiting on-site at 103 Madison Way, Shawano WI or http://www.thecottagesongoldenpond.com. The building will consist of 14 private rooms with private full bathrooms. 12 units remain and can be reserved starting on May 9, 2012 by contacting Cara Peterson at the phone number above or via email at carap(at)thecottagesshawano(dot)com .