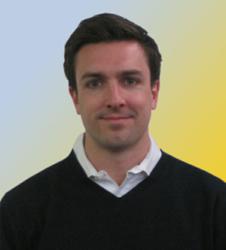 Pawtucket, RI (PRWEB) May 08, 2012
Narragansett Bay Insurance Company (NBIC) has announced that Miles Hunter has joined the company as Vice President of Corporate Development. Miles will be providing decision support and analysis to NBIC's executive team and investor group. In this role Miles will establish processes and develop standards for information and decision-making.
Prior to joining NBIC, Miles worked for Aspen Insurance Holding Ltd. in London and New York City. "Most recently Miles has been responsible for up to $30 million of casualty reinsurance business with Aspen's reinsurance department. His experience in property and casualty insurance coupled with his business familiarity leading teams of underwriters, actuaries and lawyers gives him a broad background and is a good fit as vice president of corporate development," said Sean Murphy, NBIC's Chief Financial Officer. "Miles' work ethic at Aspen and his desire for personal growth while accomplishing his MBA demonstrate his commitment to excellence. The executive team at NBIC is looking forward to working with such a technically strong individual," said Sean Murphy.
Miles earned a Bachelor of Commerce in Finance and Insurance in 2003 from the University of Calgary in Canada. He earned his MBA from London Business School in 2009.
About Narragansett Bay Insurance Company (NBIC)
Narragansett Bay Insurance Company, headquartered in Rhode Island, offers specialty insurance services and products to homeowners through an extensive network of independent agents along the eastern seaboard. Backed by highly rated reinsurers, NBIC has undergone a rigorous examination of its financial security and has received an "A, Exceptional" Financial Stability Rating (FSR) from Demotech, Inc., an independent financial analysis and actuarial services firm for property and casualty insurers.