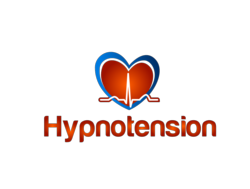 Even a very small reduction in blood pressure will still slash your risk of dying from a stroke by 12-14%
London, UK (PRWEB UK) 8 May 2012
Stroke awareness, and how to reduce the risk of having one, is something that most people are not aware of. According to World Health Organisation estimates, hypertension causes 62% of all strokes but 50% of people are unaware they have it. One of the goals of the Hypnotension creators is to make the public aware that there is a way to naturally lower their blood pressure and keep it lowered, reducing their risk of stroke.
"Stroke awareness campaigns have done a great job highlighting the crippling damage that a stroke can cause, but many people are still unaware that high blood pressure is a leading cause of stroke" says Paul Howard, one of the co-creators of the Hypnotension Programme.
"On Stroke Awareness Day it is important to make the public aware of the importance of having blood pressure checked and that there is a way to naturally lower blood pressure and keep it lowered, reducing their risk of stroke."
Hypertension is known as the silent killer, because most people are unaware that they have high blood pressure until they have a stroke or other serious health issue.
The Hypnotension programme was created as a way to put people in touch with specially trained practitioners who help people with high blood pressure to make effective and positive lifestyle changes to lower their blood pressure. According to research, even a very small reduction in blood pressure (2.5/1.4mmHg) will still slash your risk of dying from a stroke by 12-14%.
Hypnotension is a global programme that uses highly trained professional Hypnotension practitioners that are thoroughly educated in the programme's exclusive techniques and understand exactly what is needed to properly and correctly guide clients to a healthier lifestyle and natural lowering of their blood pressure.
More information about this uniquely designed, highly effective programme can be found at http://www.hypnotension.com.
More information about strokes, and their crippling effects can be found at http://www.strokeinfo.org/signsandsymptoms/stroke-facts/.
If you, or someone you know, suffers from hypertension and would like to learn how to naturally lower your risk of stroke, please take a look at this unique programme.
Notes for Editors
About the Hypnotension Programme
The Hypnotension Programme has been designed to meet the needs of people who have high blood pressure (primary hypertension). This unique one-to-one programme looks at the individual need of each client and devises a treatment plan to address the emotional and lifestyle factors which contribute to high blood pressure so that the client can take back control and reduce their blood pressure naturally.
About Hypnotension Ltd
Hypnotension is a collaboration between two experienced hypnotherapists, with combined experience of nearly 20 years. Both are passionate about helping reduce the burden of hypertension, and they have created the Hypnotension programme so that hypnotherapists around the world can make a positive supporting contribution alongside primary medical care.