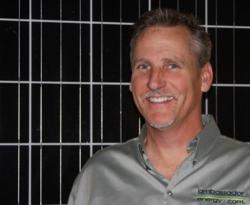 ...it's putting people to work, which is a win/win.
Murrieta, CA (PRWEB) May 08, 2012
"We have been waiting for this program for a very long time and are thrilled that it is finally here," said Kelly Smith, president of Ambassador Energy in Murrieta. "This PACE program is the largest of its kind in the nation, offering customers the opportunity to add solar to their homes and businesses in a very affordable and accessible way. All the property owners need is 10% equity in their properties and to be current on their mortgage and property taxes. If they meet those qualifications, they may use the fund's money to buy solar, and the cost is amortized for as long as 20 years on their property tax bill, paid twice per year. It works out beautifully, as a typical scenario will reflect a lower cost for the combined utility and property tax bill, so they are cash positive immediately with no money out of pocket."
Executives at Ambassador Energy learned of WRCOG's program two years ago, when the program was originally slated to launch. A hiccup occurred at that time, when Fannie Mae got involved on a national level to halt PACE funding. "Since that time," Smith continued, "we have been waiting to deploy a local sales team. Now that the program is back on track, we have built a team of professionals to share the news with the affected communities from Norco to Banning and down to Temecula. The response has been tremendous."
Ambassador Energy's CEO, Steve Fulgham, said, "The fund was the impetus to our putting together a local sales force. We are happy to be putting people to work by bringing in sales folks from slower industry segments, such as real estate and construction, and thoroughly training them in our educational facility in Murrieta. We not only train them in solar technology and sales, but we have them actually build a solar system as a part of the curriculum. We teach them the right way to sell solar, which includes giving customers options and education. Since part of what we do at Ambassador Energy is training other solar companies, training our own sales people has been a natural. And it is putting people to work, which is a win/win. I am grateful for the PACE program for giving us the ability to do that."
About Ambassador Energy
Ambassador Energy [AE] has a three-pronged business model, including Ambassador Energy College Solar Training, the Ambassador Energy Agency Program and Ambassador Energy, an EPC contractor. On staff are NABCEP Certified PV Installers, NABCEP Certified PV Technical Sales professionals [Fulgham/Kelso] and multiple NABCEP EL graduates. AE Agencies are nationwide. Ambassador Energy EPC installs PV systems throughout California.
See us on Facebook.